Update:
We'll no longer be producing the "printable phone list" in Excel format. Instead, please use the
People
page of Connect to search for staff members phone numbers. The People listing is updated daily via a sync with our Active Directory system and will always contain the most up-to-date info. If you're looking for a room phone number, please see the
WFAA Phone Numbers page
.
If you'd still like to print a copy of the phone list for your desk, it's easy to do so. Just follow these steps:
Visit the

People

page. By default, you'll see all full-time staff members, consultants, interns, students and so on.
Apply any filters you would like. Using the "Filter by" tools on the left, you can limit the list by department, location or a variety of other parameters.
Click "Export" in the gray bar above the list of people and choose the format you would like your list in: Word, PDF or Excel.

The Word and PDF options include Name, Title, Office Phone and Mobile Phone numbers sorted by last name.
The Excel option includes several additional fields if you'd like to do your own sorting, filtering and formatting.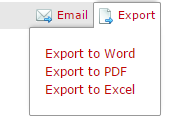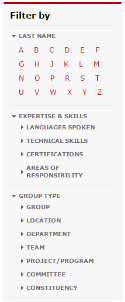 Pro Tip
If you want to save paper and not print a phone list, you can easily search for staff members in Connect by entering their name in the search box at the top of any page and selecting "People" in the drop-down to the left. Then click the search icon or hit Enter on your keyboard. You'll see a matching set of staff members!