By default, iPhones will save pictures taken by the camera in a file format called HEIC. This file format takes up less space on the phone, but does not work on Windows devices. This means that if you are wanting to send pictures from your iPhone via an email attachment, you will need to make the iPhone use another picture format: JPEG.
To change your iPhone to use JPEG instead of HEIC:
1. Open the Settings app on your phone and scroll down to Camera. Click on Camera to open up the Camera settings: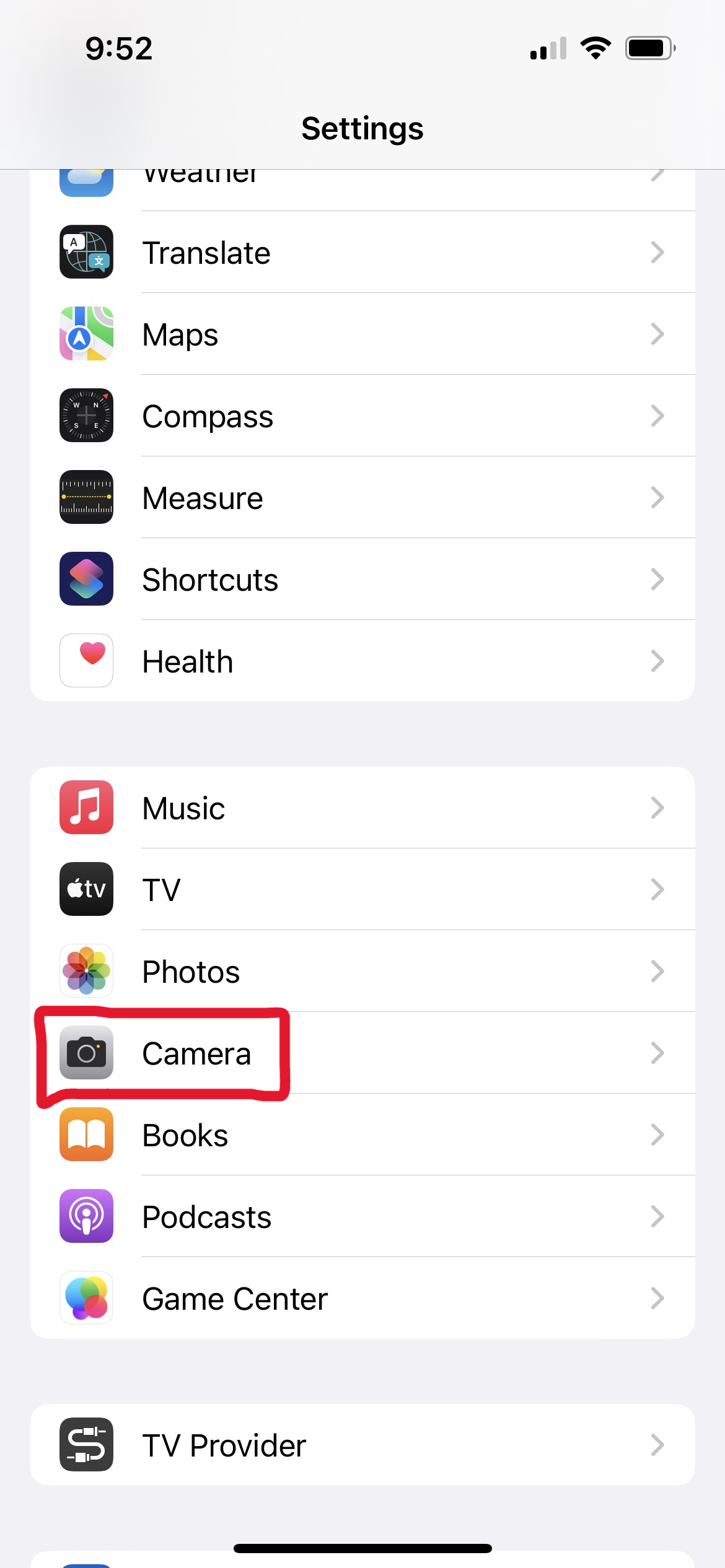 2. Click "Formats" on the Settings page that comes up: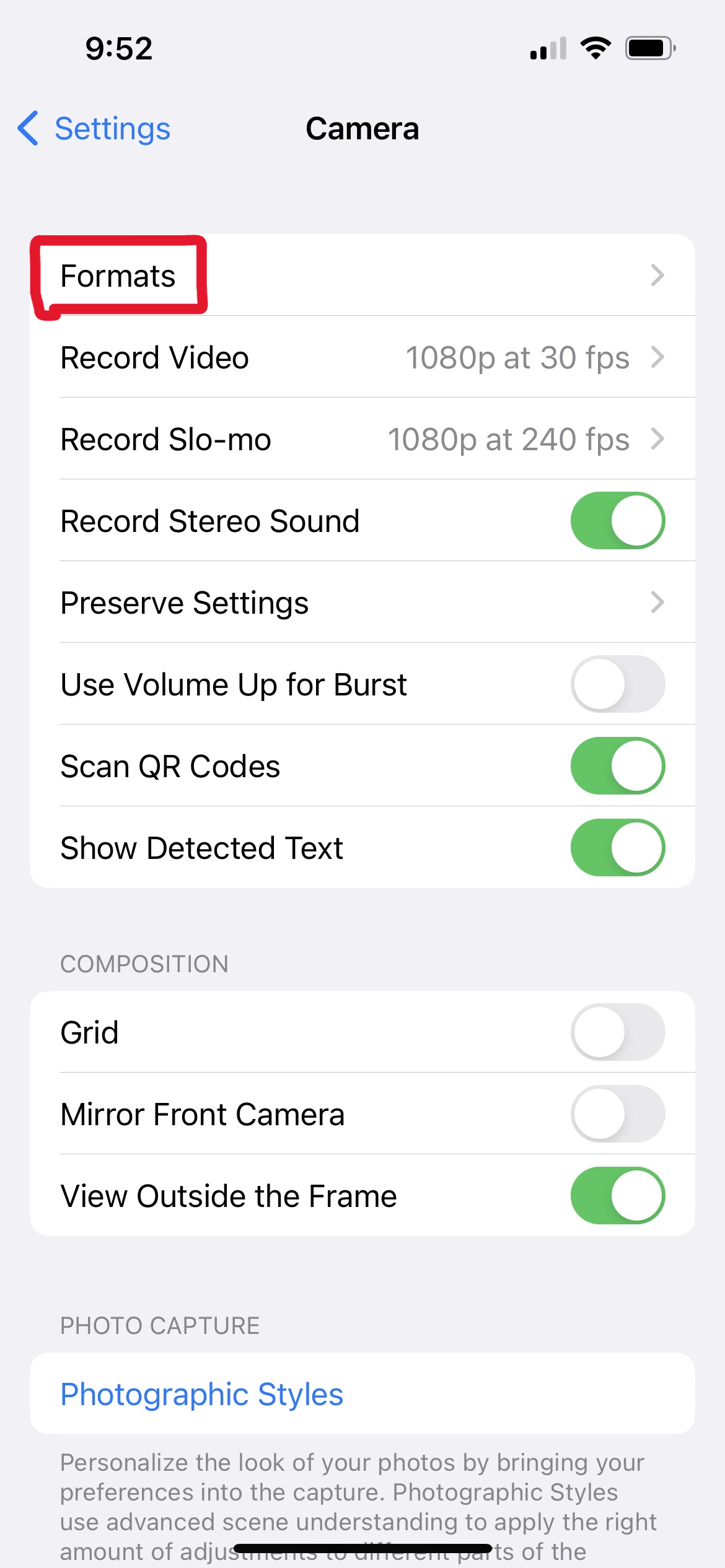 3. Change the format from "High Efficiency" to "Most Compatible":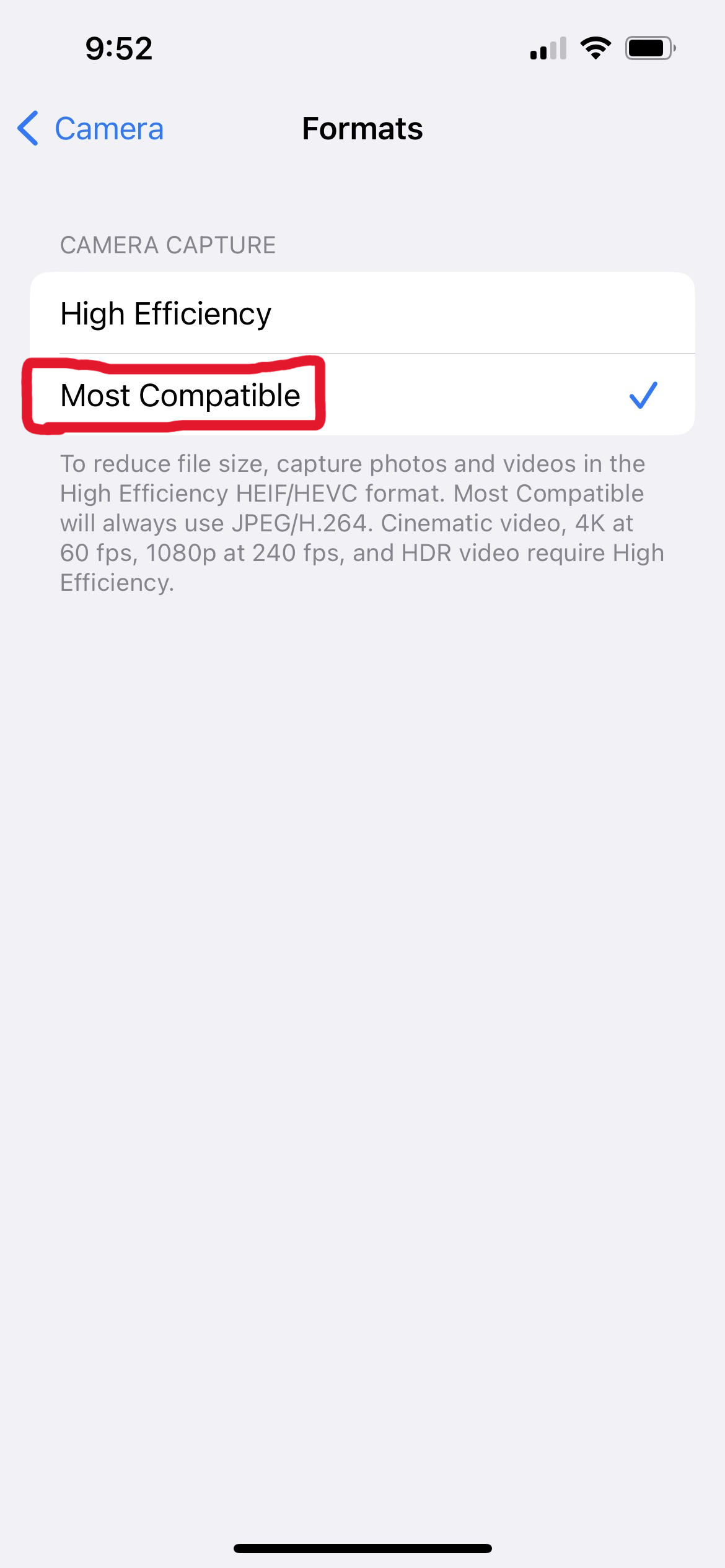 You can change this setting back at any time, but any pictures taken while in "High Efficiency" mode will be saved in HEIC format, which cannot be viewed on Windows devices.