1. Initial phone screen.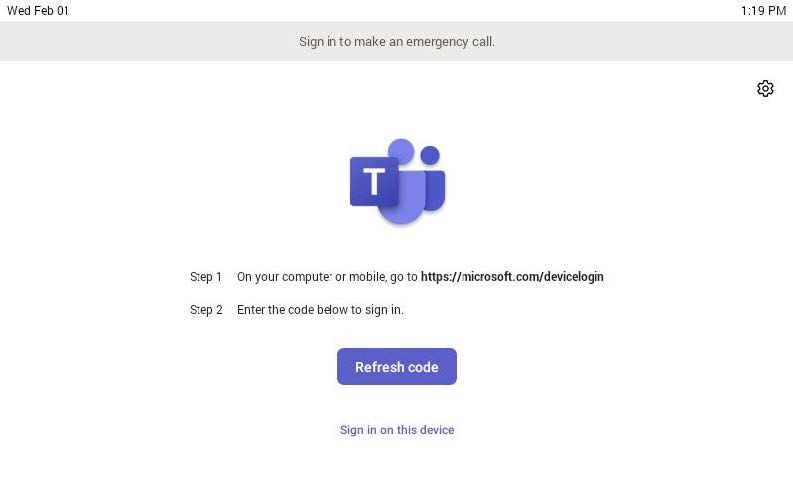 2. Press the Refresh code button. The phone will connect to the Company Portal.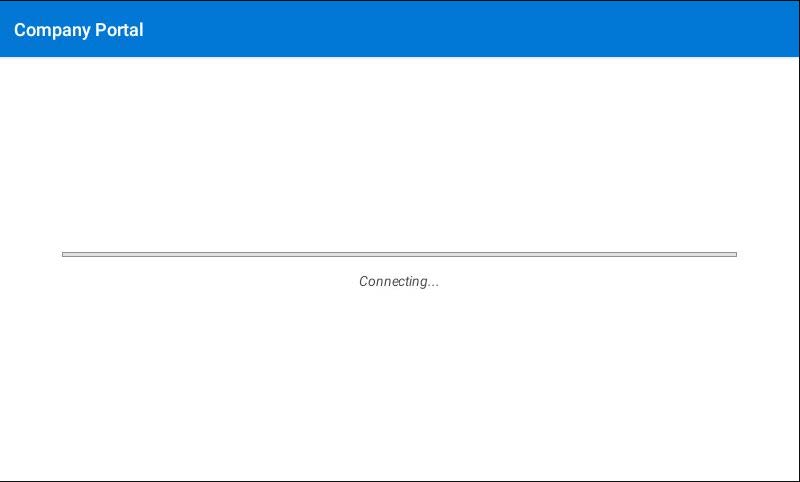 3. Next, you should see a screen populated with a code.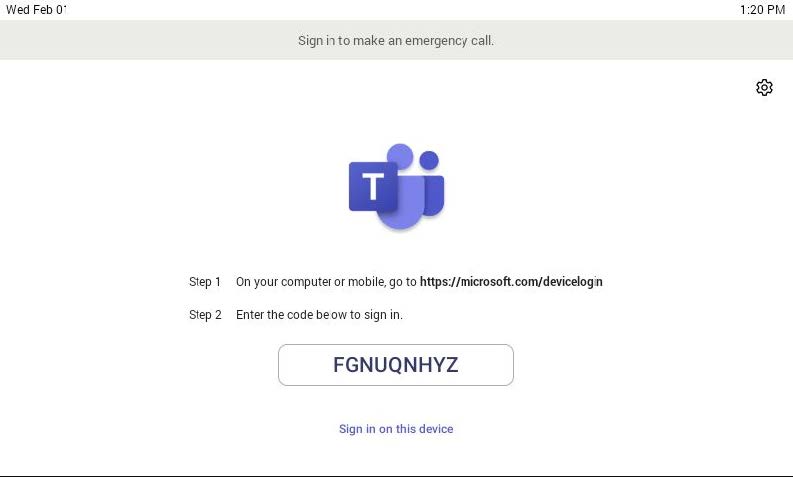 4. Open a browser on another device and go to https://microsoft.com/devicelogin
a. Enter the code displayed on the phone.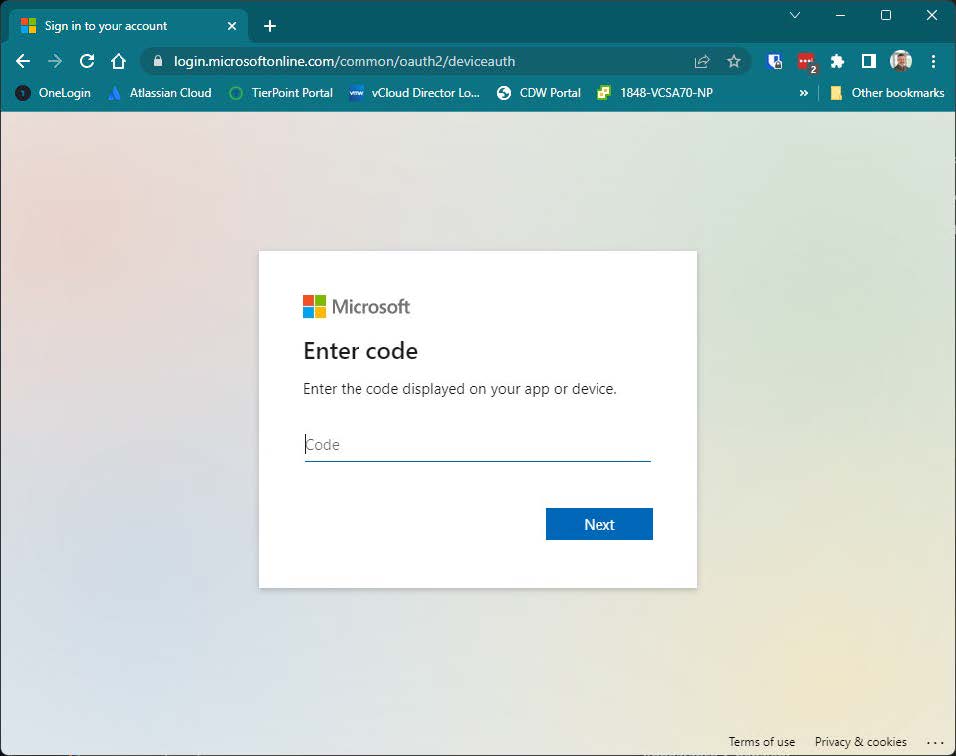 5. Log in with the Microsoft account from the user that will be using the device.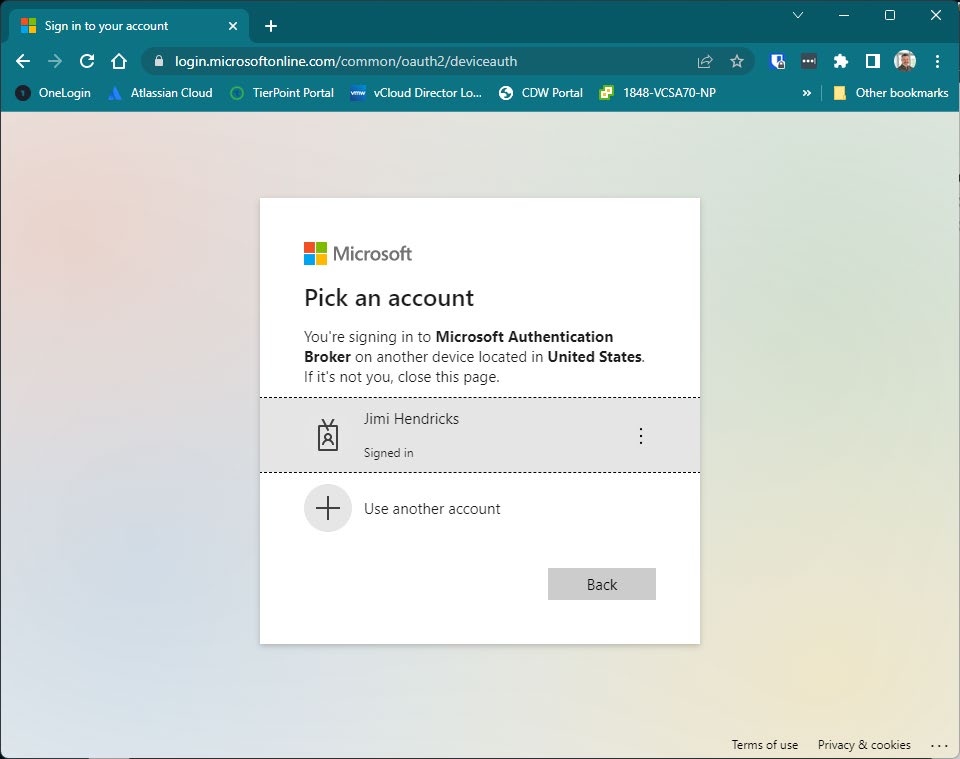 6. Press Continue to sign in to the Microsoft Authentication Broker.
a. Microsoft Authentication Broker is how the phone signs in with your account.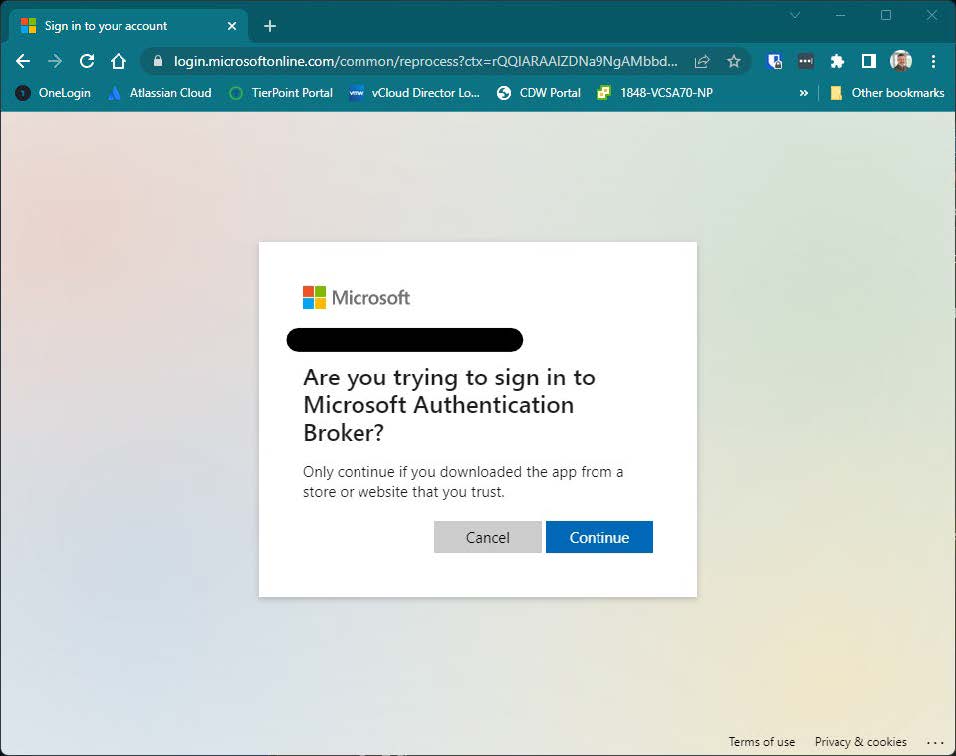 7. Close the window when you see this page.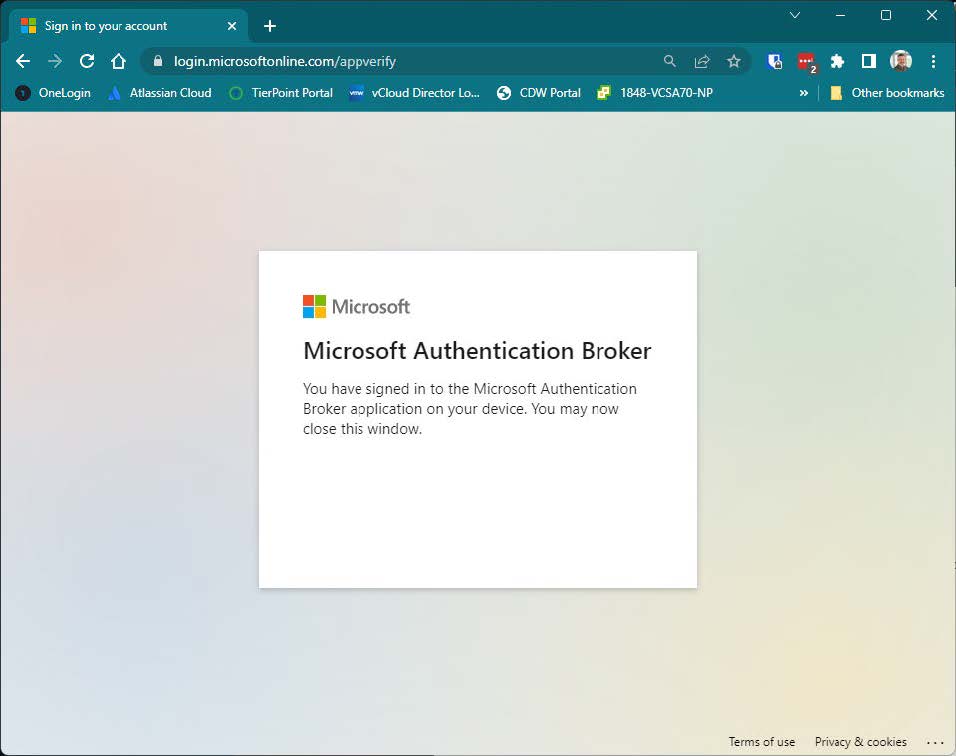 8. The phone will then take 10-15 seconds to log in. Once logged in, your phone will walk you through the setup wizard.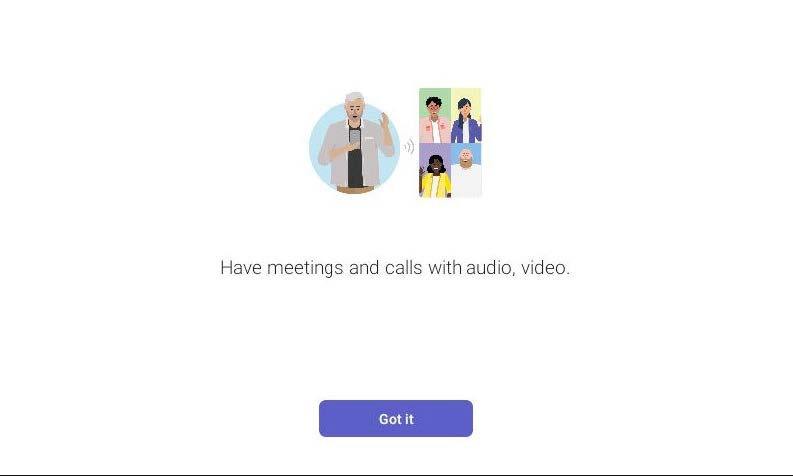 9. You may need to wait for the phone to refresh. 10. You should see this screen once you are signed in.