1. To set up your Teams Voice Voicemail, select the ellipsis in the upper right of the window > Settings > Calls > Configure voicemail.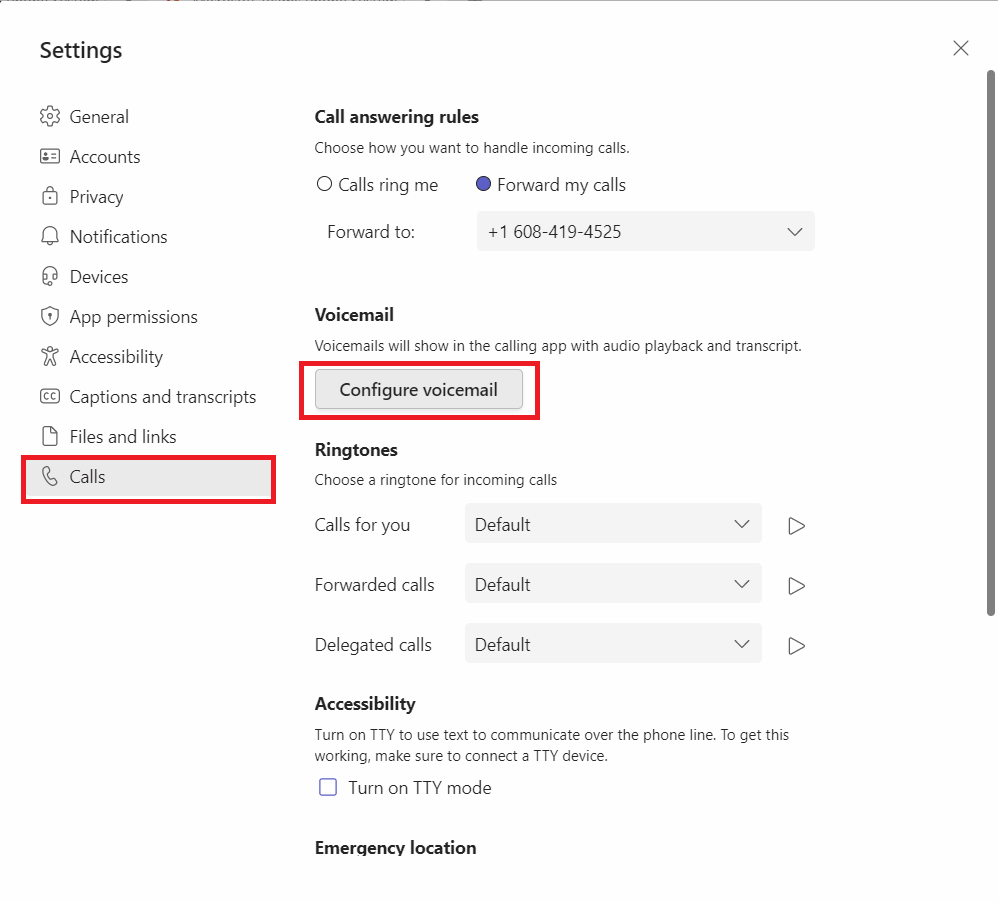 2. You should see the Record a greeting option at the top, followed by other options for customization.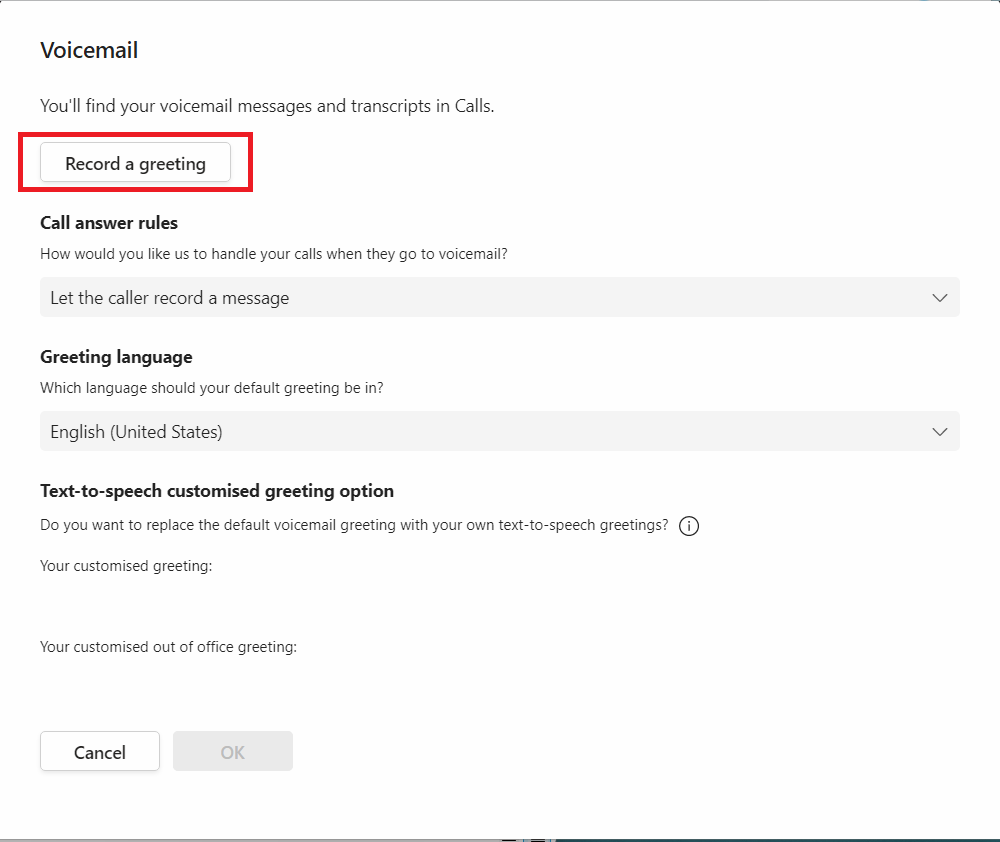 3. In the Teams desktop application, you will find the option to check your voicemail near the middle of the Calls landing page.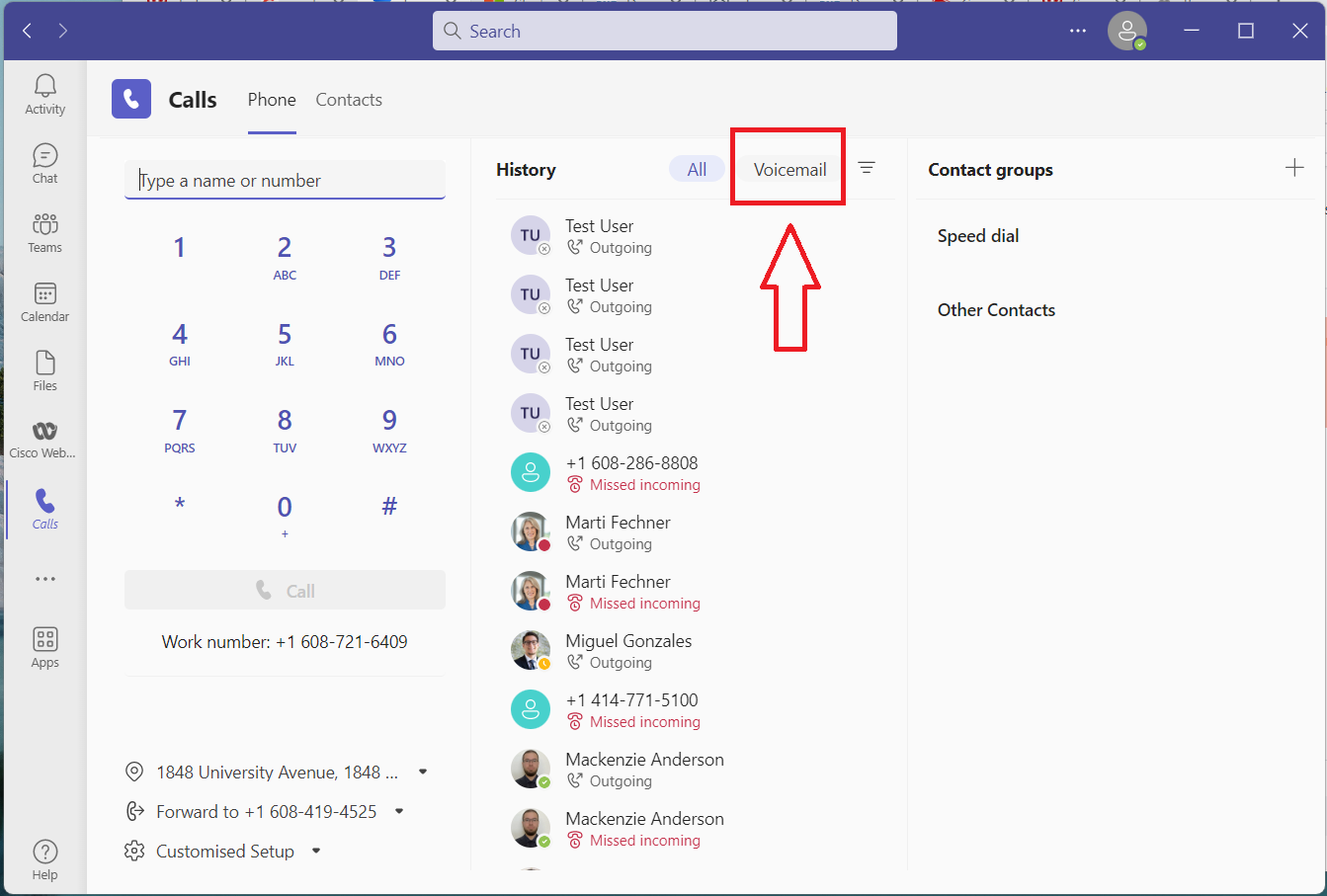 4. In Teams mobile, click the voicemail icon in the upper right of the Calls page to view your voicemail log.