1. Select the ellipsis in the menu bar > Settings > Manage delegates.
2. Select the Your delegates tab and search for the user that you want to add as a delegate.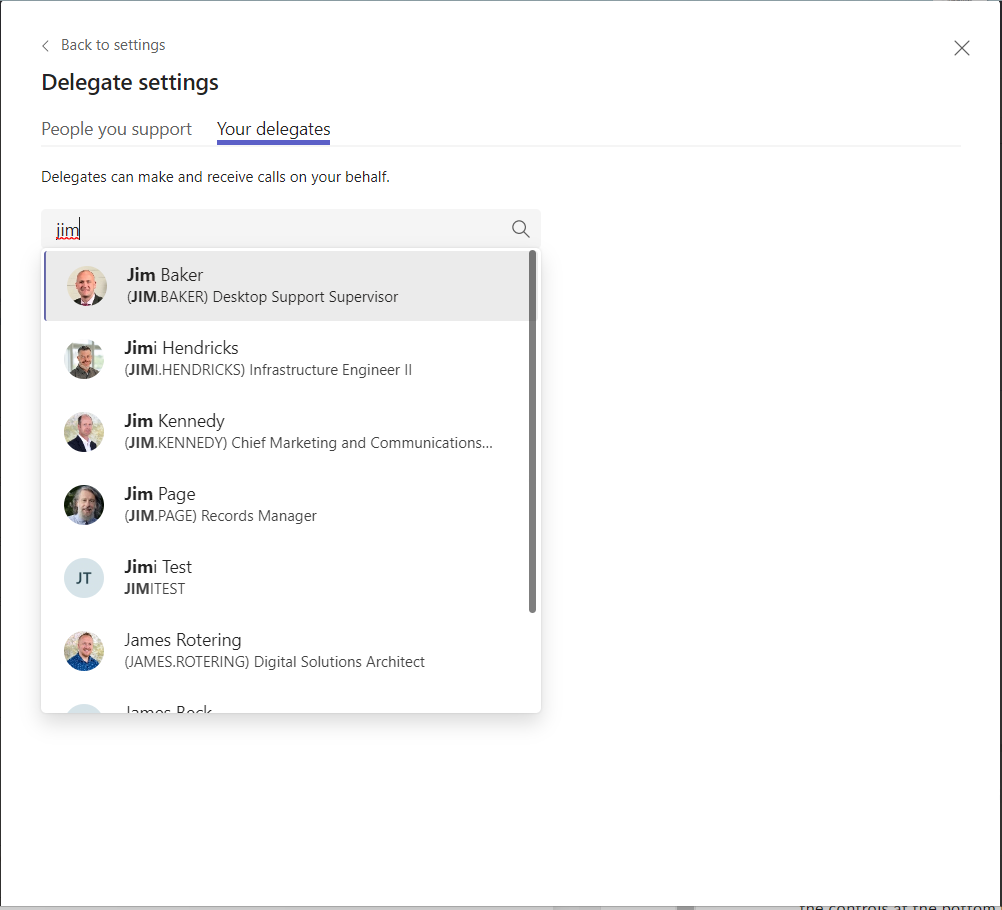 3. You should now see Forwarding to delegates listed as an option for Forwarding. Find these options in the lower left corner of the window under the Calls tab. You need to use the desktop version of Teams to make these changes.