This document will walk through the process to configure simultaneous ringing in Teams from both the client and from the Teams Admin Center.
Are ad-hoc meetings from Teams chat not ringing on your laptop but ringing on your mobile device as audio calls? Do you have your Teams number forwarded to another phone number?
If you want video meetings to ring on your laptop and still forward calls to your other phone number you should enable simultaneous ring.
Check Forward settings
Open Microsoft Teams and select the Calls app.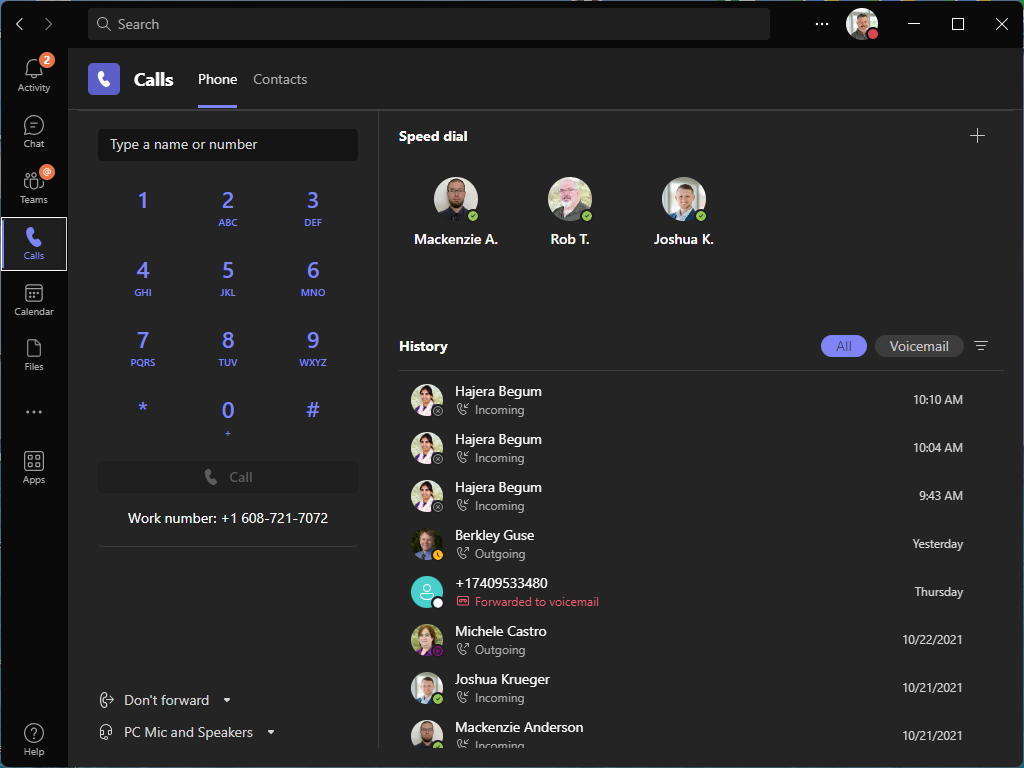 Select the Don't forward drop-down option in the bottom left and select More Settings.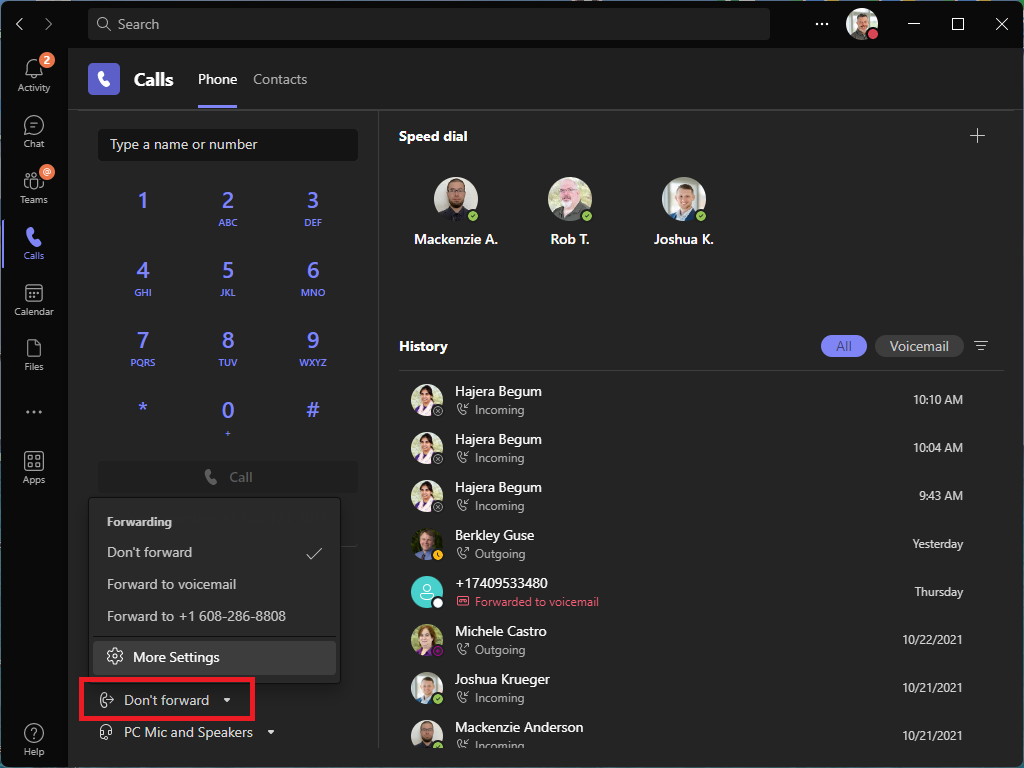 You may see the following options configured: Forward my calls and the number to forward to. This setting will cause all ad-hoc calls to be forwarded to an external number.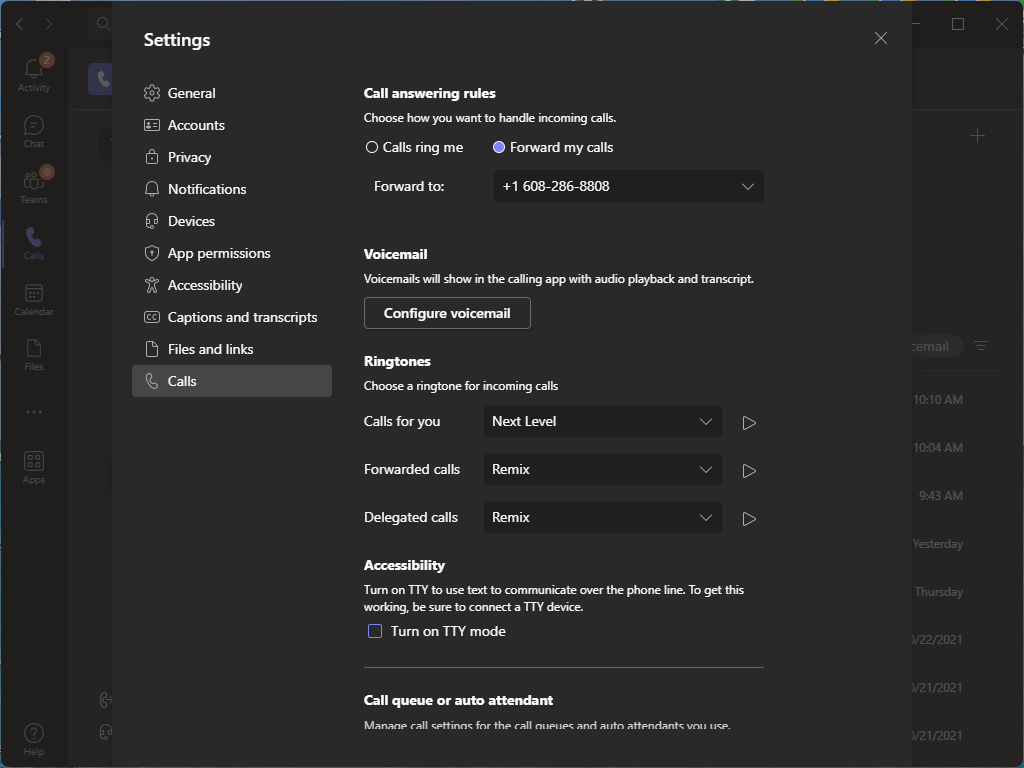 In order to configure simultaneous ring, select the Calls ring me option and add the number to the Also ring drop-down option.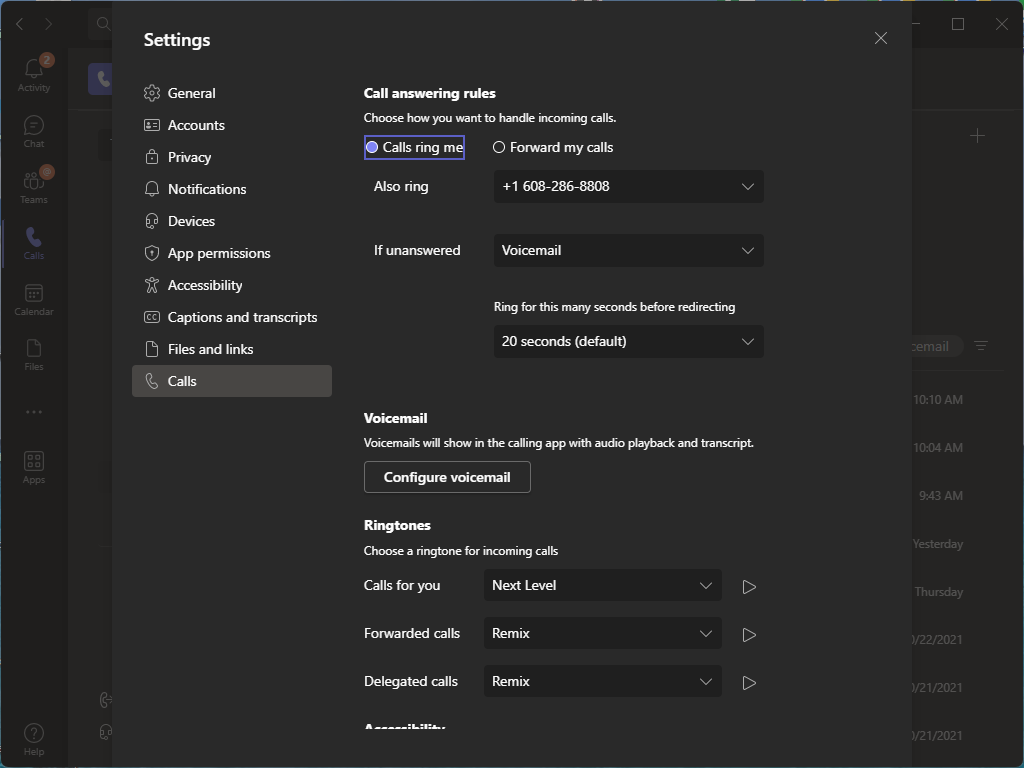 There is no Save button. Changes to options are updated in near real time.