Corresponding documentation for any fund to which you have access may be available for you to view. This documentation is made available via the OnBase tab when viewing the details of a specific fund. Follow the instructions below to view these documents.
1. Log in to uwadvancement.org.
2. Use the menus to select Fund Reporting > Fund List/Information.
3. Locate the fund you wish to view within your Fund List. Filter your results if necessary.
4. Click View in the "Fund Details" column.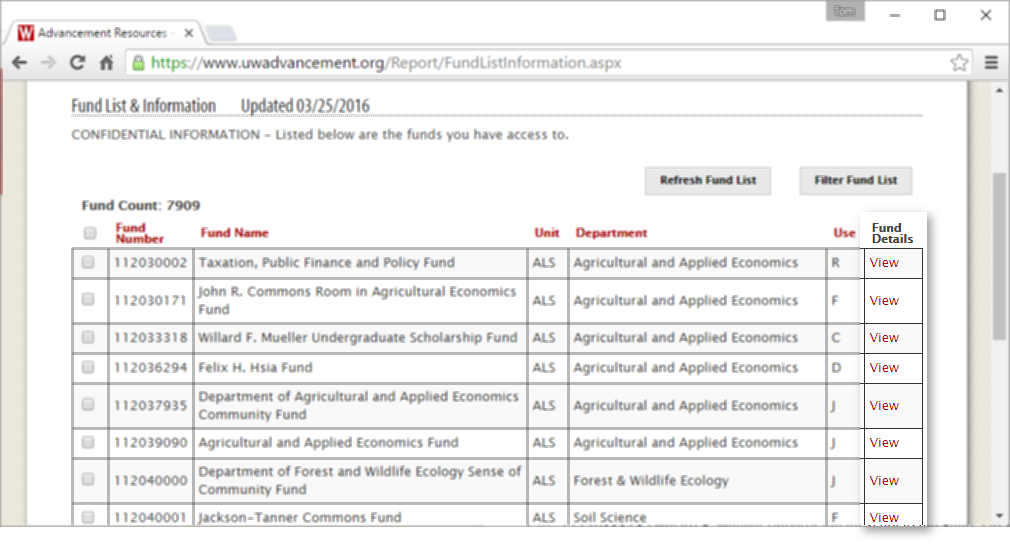 5. Scroll down the page to see the Fund Information. This displays more details for the fund you chose.
6. Click the OnBase tab to view any accessible fund documentation. Documents are listed with the most recently added documents at the top.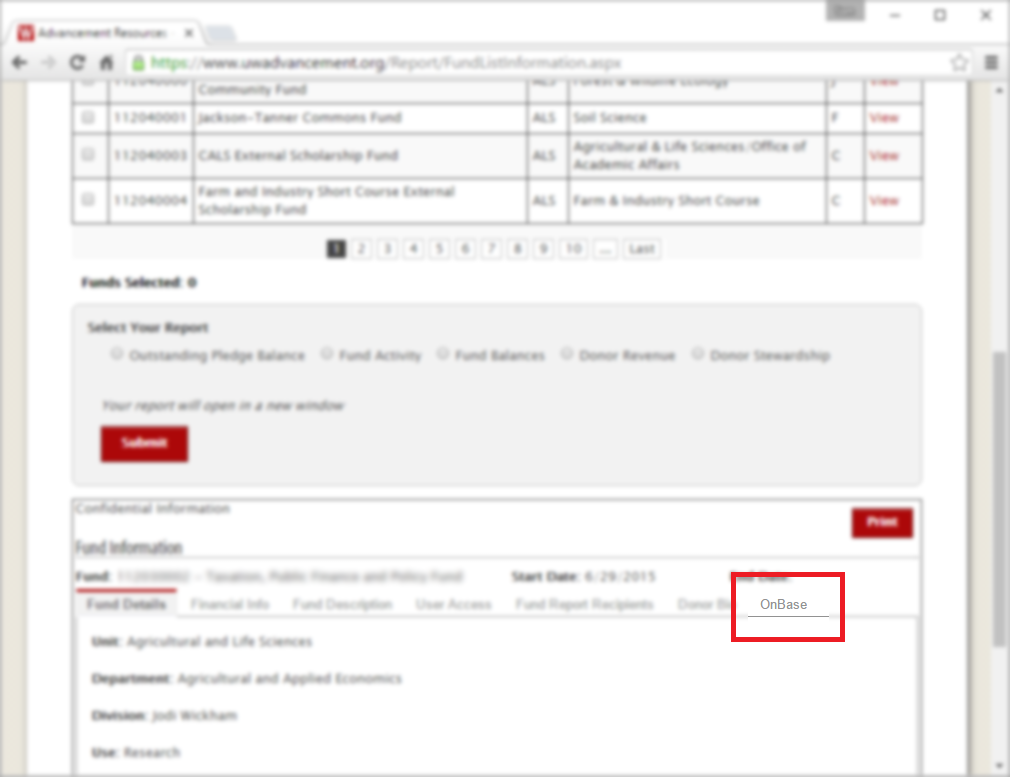 7. Click the document name to view a copy of the specific document in a new tab or window in your browser.