You may access OnBase documents that have been indexed to a constituent, fund, contact report/interaction or opportunity from within ABE CRM.
Constituent Documents
In the Constituent view, you will see an indicator in the profile section of the page suggesting OnBase documents exist for the given constituent. 

Next, navigate to the OnBase tab to view all documents associated with this constituent.
To open a document, double-click double-arrow icon to the left of the document name. Then click Download Doc.

Depending on your browser, you may need to select Open or Save. Then you may access the document.
You may also navigate to OnBase documents via other areas of ABE CRM.
Contact Report/Interaction Supplements
If there is a document in OnBase linked to a specific contact report or interaction, it may be accessed from within the interaction. 
To access a contact report/interaction supplement, navigate to the Interactions view for the constituent and click the Summary for the interaction you wish to view:

From this view, click the OnBase Documents tab. If supplemental documentation exists, you will be able to access it from here by clicking the double-arrow icon to the left of the document name and choosing Download Doc.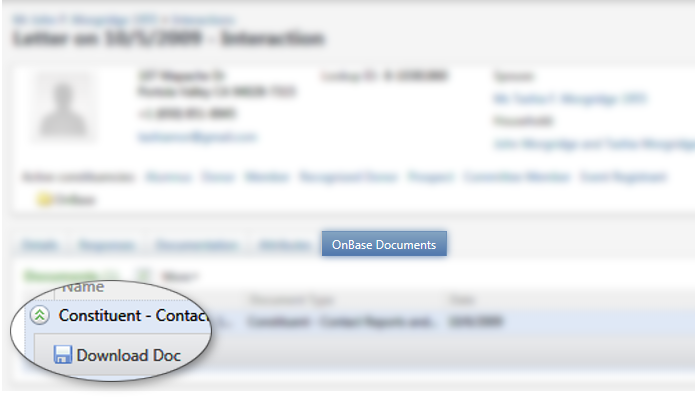 Funding Request or Opportunity Documents
If there is a document in OnBase linked to a specific opportunity or funding request, it may be access from within the opportunity record. 
To access opportunity documents, navigate to the corresponding prospect plan and opportunities tab. Click Go to opportunity.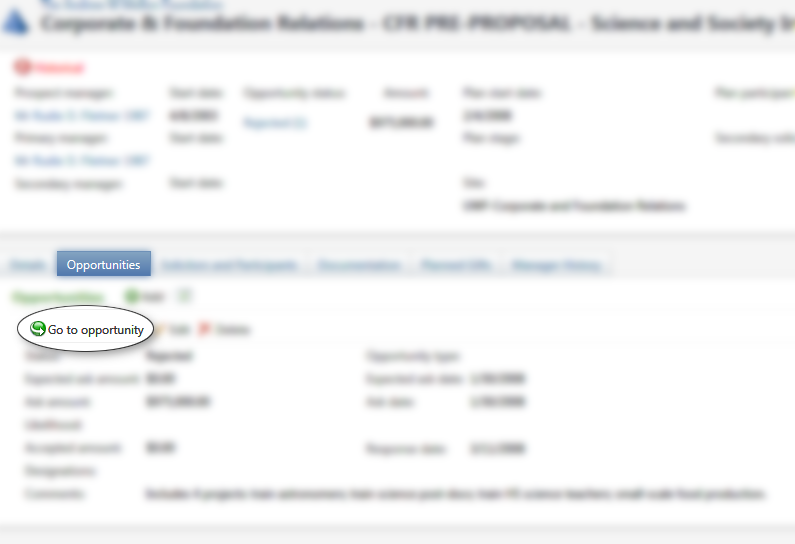 From the opportunity screen, click the Onbase Documents tab. If opportunity documents exist, you may open them from here.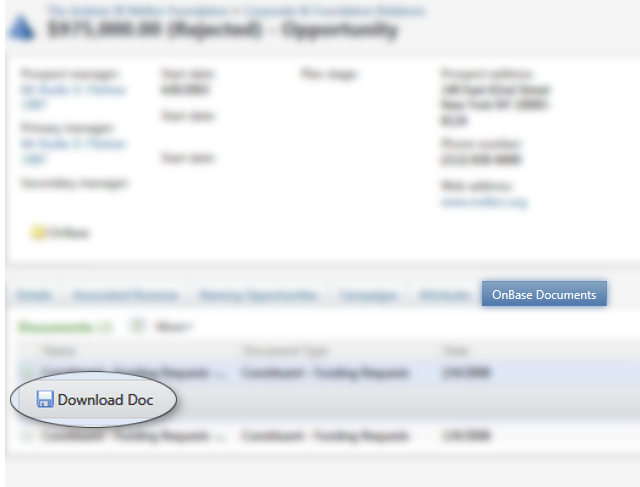 Fund Documents
Fund-related documents may be accessed in ABE when reviewing fund information from either the Designation or Purpose Search. After locating the fund, look for the OnBase Documents tab. There you may open the documents associated with this fund.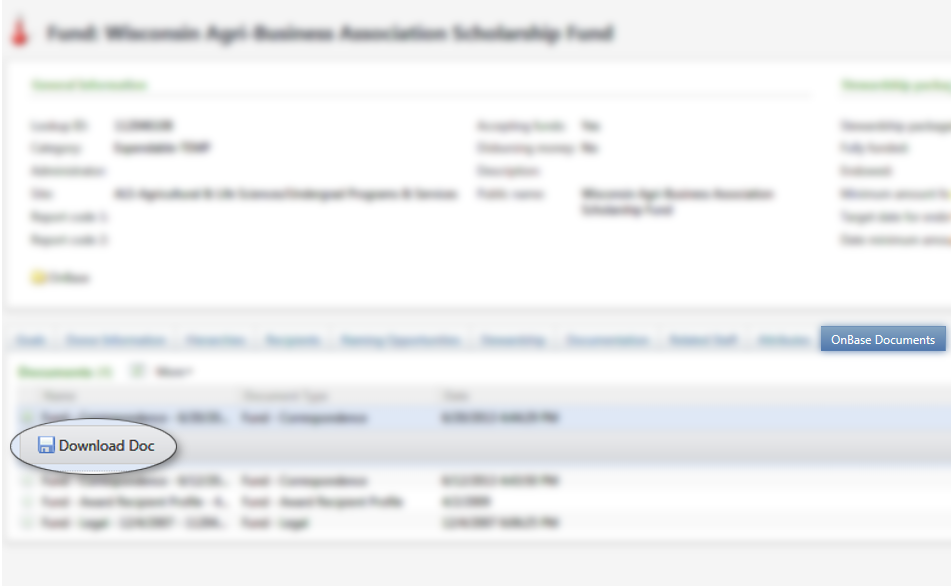 Fund documents may also be accessed via Fund Reporting in the Advancement Resources website. Additional instructions for viewing the Fund Details Report, including OnBase documents, are located here.