Box for iPhone and iPad
Box is available for iPhones and iPads, allowing you to access your files and folders from these handheld devices.
Installing Box on Your iPhone or iPad
You will need the Box app. Here's how the app appears in the iPhone App Store: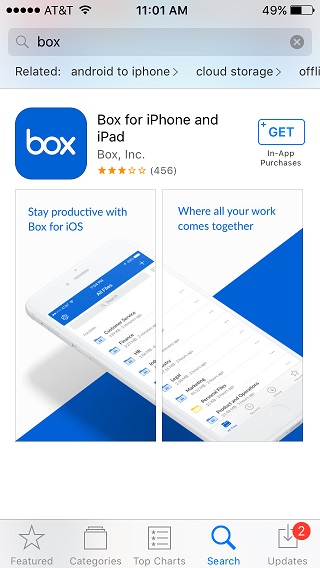 Get and install this application.
When your installation is complete, you'll be prompted to configure the application: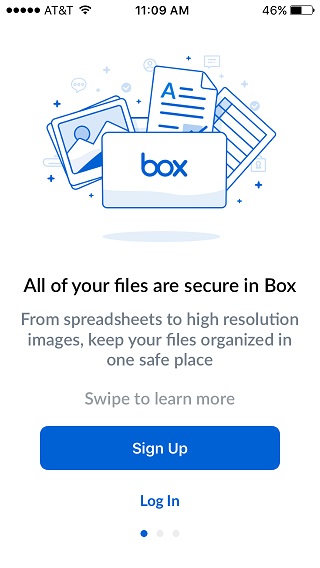 Because you already have an account, you do not need to sign up. Instead, press Log In: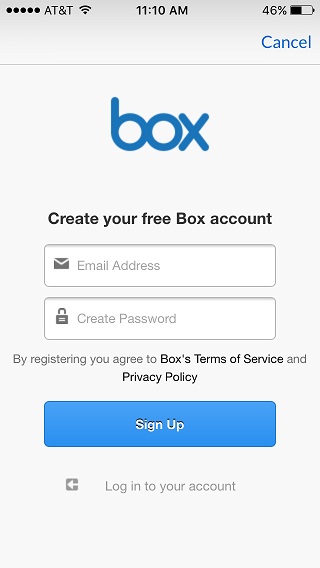 Enter your supportuw.org email address and your password, then press Log In. You'll be prompted with a second login page: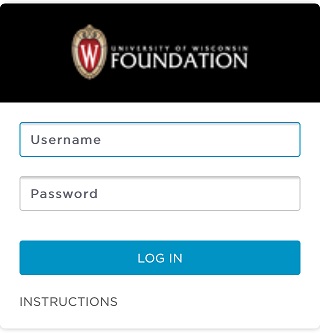 Provide your username (first name and initial, the one you use when logging into your laptop) and password.
After you've successfully logged in, you'll be asked if you'd like to enable notifications. Doing so will notify you when you are mentioned in a comment or added as a collaborator. (You may Skip for now and enable these later if you wish.)
After this second entry of your credentials, you'll be in Box!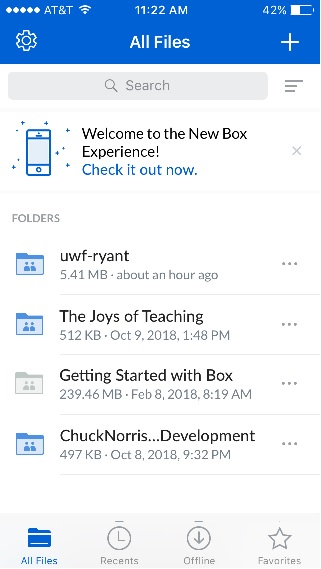 Use the gear icon (shown at the upper left of the All Files page) to configure Box settings and to log out.
Using Box on your iPhone or iPad
When you begin with Box on your mobile device, it's worthwhile to view the short tour provided by the app. The tour can save you time as you use this new interface.
Some common actions are:
Use the  menu to access file management options
Drag a file to the left to bring up the sharing/collaboration options
Drag a file to the right to bring up the offline option, allowing you to store your file for viewing even if you do not have an Internet or WiFi connection
You can use your mobile device to edit files, like Microsoft Word documents. You will need to download the appropriate app.
For more information about using Box on your mobile devices, visit these web pages: