Files uploaded to Teams chats are accessible either through the Teams desktop application, or by logging into Office 365 on the web.
To access the files within Teams, select the Files tab from the left-hand menu.

From here, you will see any recent files you have sent or were sent to you. It will also tell you the date it was sent, who sent it, and where the file is stored.

Hitting the 3 dots to the right will give you a few quick actions to take with the file you are looking for: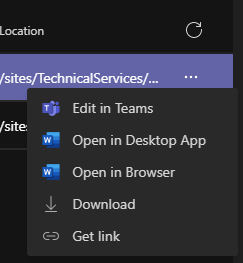 Here you will be able to find any recorded Teams meetings as well, under OneDrive > Recordings.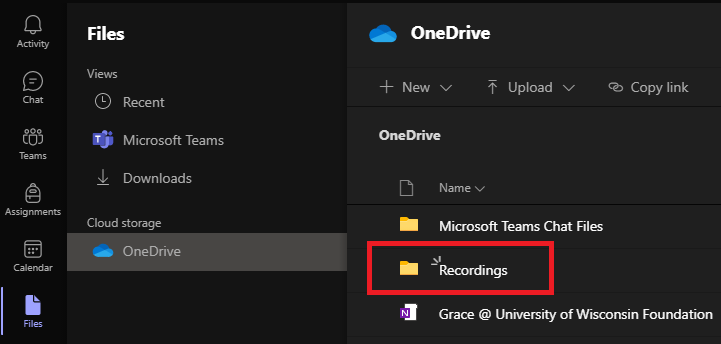 You can also find these recordings on OneDrive under My Files > Recordings

To find any files shared within a Team with O365 Online, look in your Shared Libraries in OneDrive.
To access the shared libraries, log into O365 at: www.office.com/signin.
Select the app launcher icon
and choose OneDrive
Under Shared libraries, select a site or Team to open it. (If you do not see the site listed, click More libraries.)

Here you will find any files shared within that Team.