You can recreate Team meetings if you choose to starting on Monday, August 16.
If you have members of Teams who are external, you will need to re-invite them to each Team.
To create a new Team, navigate to Teams > All Teams > Join or Create Team.
If you create a new Team after the migration, please select From Scratch for the team.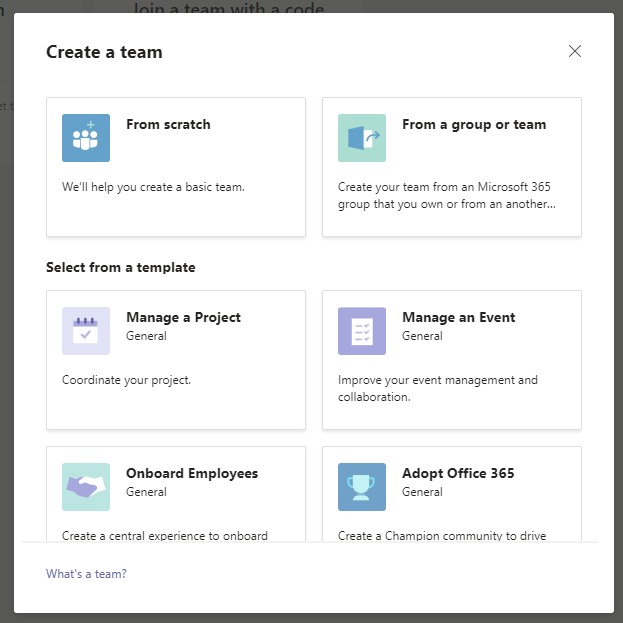 You will want to select either Private or Public, and NOT Org-wide.