If you need to know how to find files or recordings uploaded in teams, see this document.
1. To access the files you need to share, log into O365 at: www.office.com/signin.
2. Select the app launcher icon in the upper left of the window
(which may blend in with white menu bar) and choose OneDrive.
3. Select the My Content tab and locate the file you wish to share.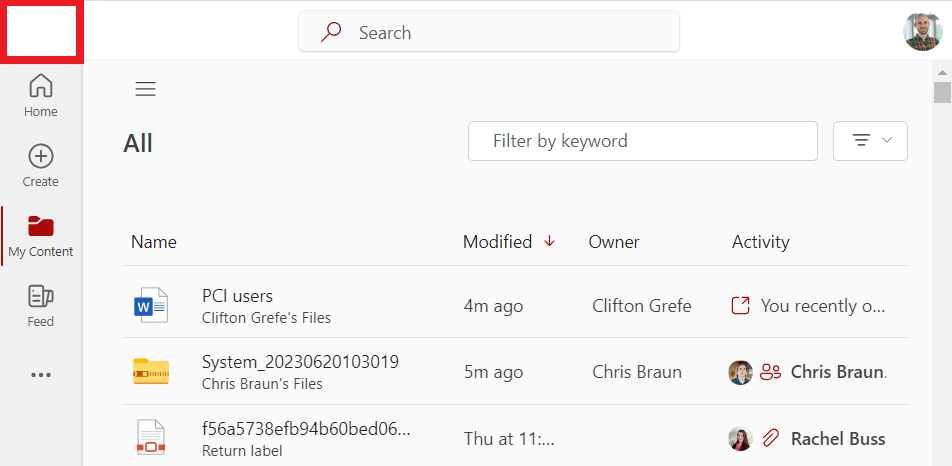 4. Select the ellipsis next to the name of the file that you wish to share. You can either send a link to the file to the Teams team of your choice, email the link, or you can download the file and directly upload it wherever you choose.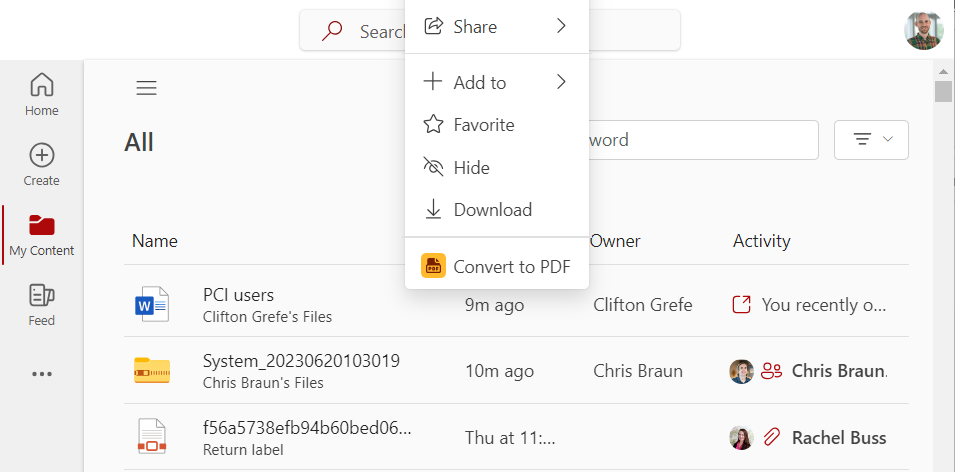 5. At this time we recommend downloading and uploading to the new team directly instead of sharing within OneDrive.