Searching Outlook for Zoom Meetings
To find all of your Zoom meetings in Outlook, you can use the search feature. This search will show you ALL Zoom meetings so you will need to find the ones that you are the meeting organizer.
You can find them by using Location: Zoom as the search term in Outlook.
First, open your calendar in Outlook.

Once in the Calendar, type in the search bar at the top: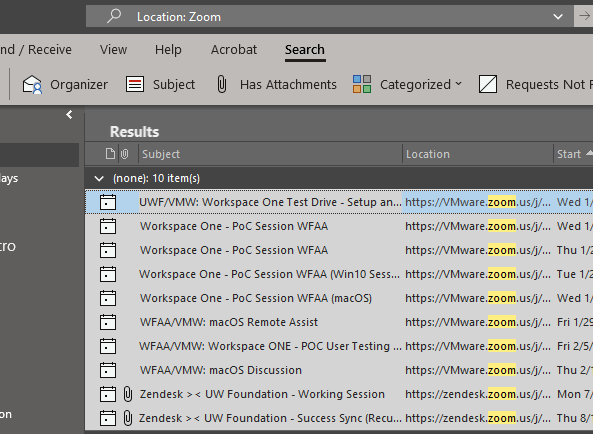 From here you can sort by subject, start or end dates for the meeting to find the one you are searching for.
Changing Zoom Meeting to Teams
To change a meeting from Zoom to Teams, remove the Zoom information from the body of the meeting and from the Location field.
If you are editing a recurring meeting, make sure to open The entire series before editing.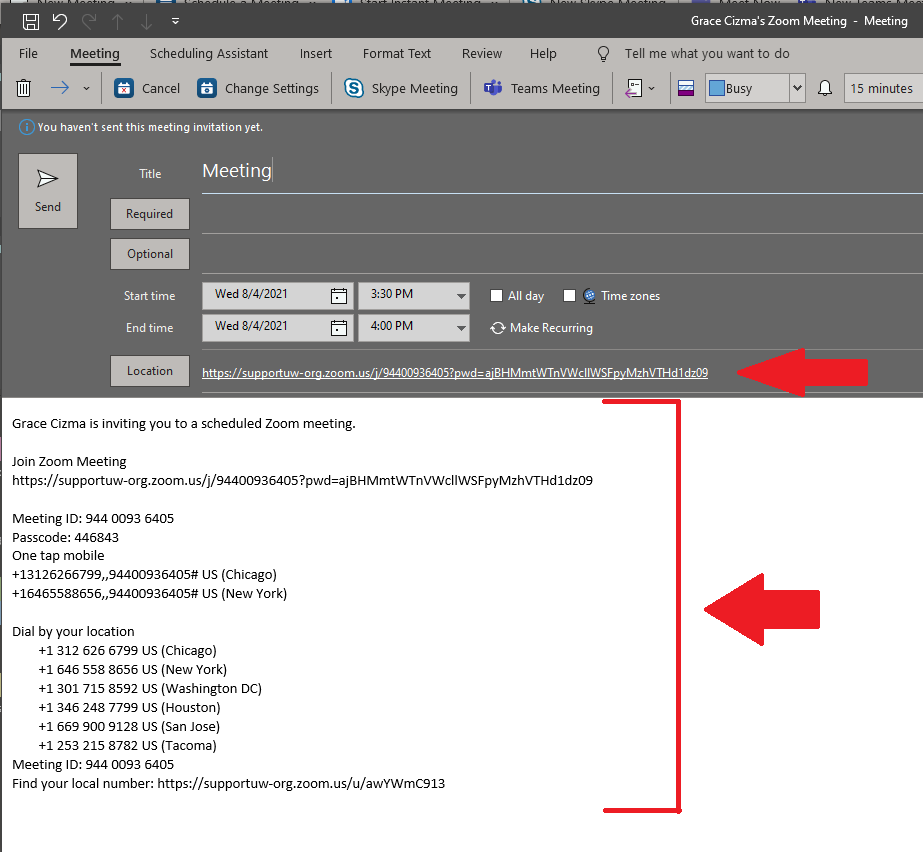 After removing the email body including the Zoom link, hit the Teams Meeting plugin to input a Teams link. If you do not have the Teams Meeting plugin in Outlook, please contact the Help Center and an agent can assist.