At this time, WFAA staff do not have access to the Microsoft store and all the plug-ins available there. But we do have some apps that are approved for our use and are available for download.
Within Outlook, select File > Manage Add-Ins

This will re-direct you to Outlook for the web and open the Add-Ins page automatically. From here, select Admin-Managed from the left hand side, then click Add on any plugin you need.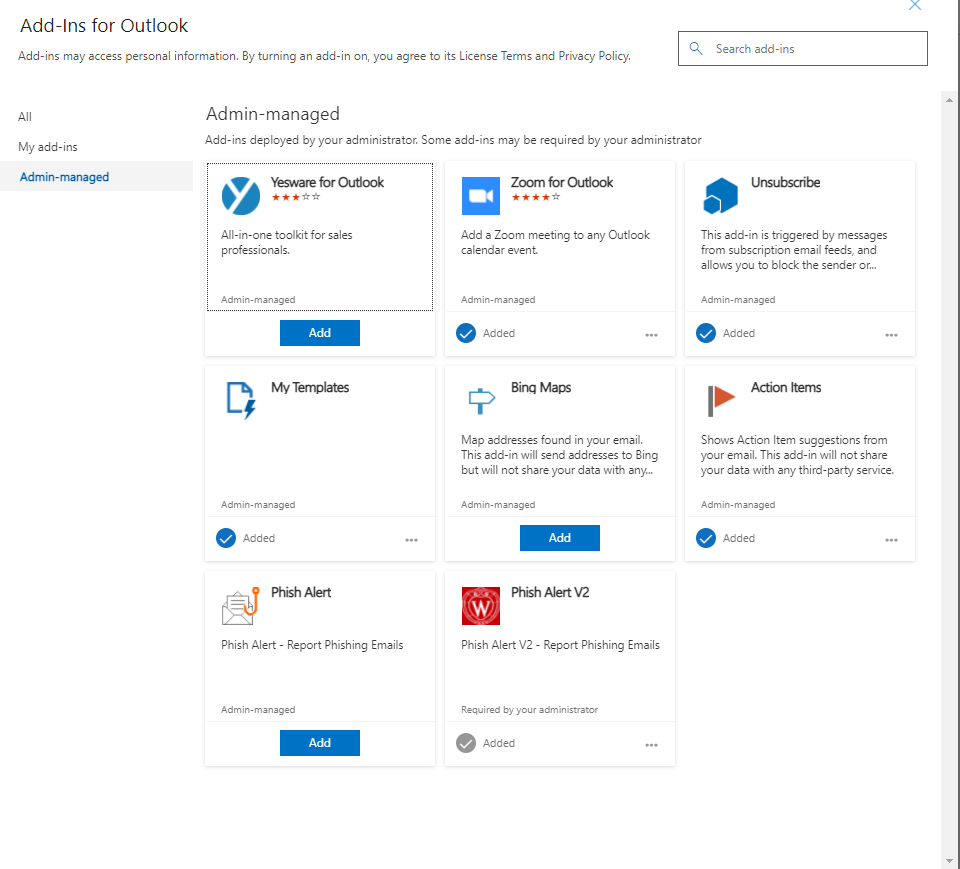 If you have any questions please direct them to the Help Center.