While Scheduling the Meeting
Right after you select the Zoom plugin in outlook, a Zoom window will appear that prompts you to change settings as you desire for your meeting: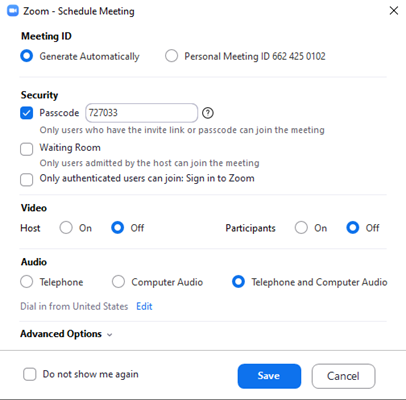 Selecting Advanced Options will give you some extra settings shown below: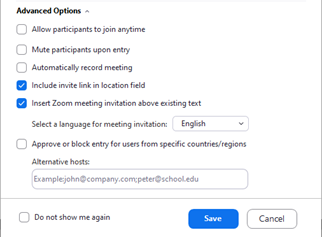 After the Meeting Has been Scheduled
If you need to change the settings on an already scheduled meeting, open the calendar invite, then select the Change Settings button in the toolbar.

This will open the same settings window pictured above. From here change any settings you need to, then click Save. Make sure to hit Send Update after changing the settings.
From the Zoom Desktop App
You can access your scheduled meetings from the Zoom desktop app as well as Outlook. Open the app, then select the meeting you wish to change the settings for from the left-hand side. Click the Edit button to bring up the settings.

This will open the same settings window as pictured above.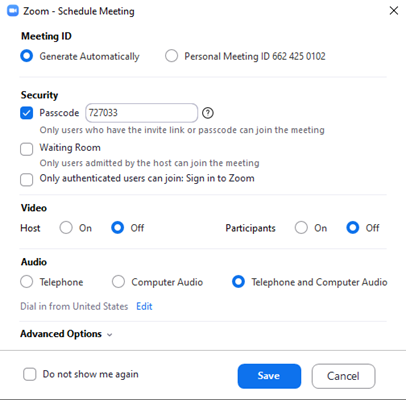 If you need further assistance changing settings on a Zoom meeting, please reach out to the Help Center.