Removing The Account:
Navigate to the Outlook app.
Select your name icon in the top left corner to open the menu > Settings gear in the bottom left corner.
Tap your @supportuw.org account. Select Delete Account at the bottom of the page.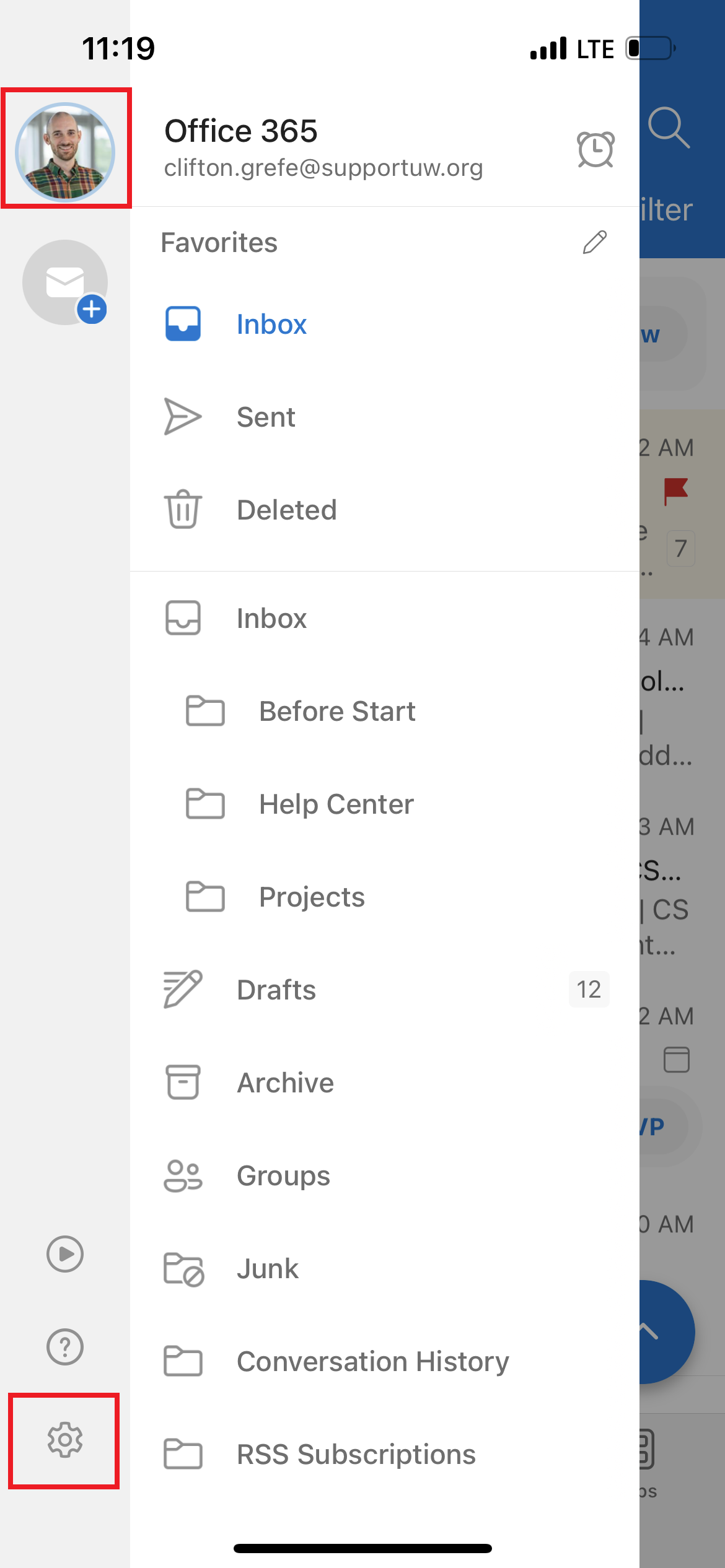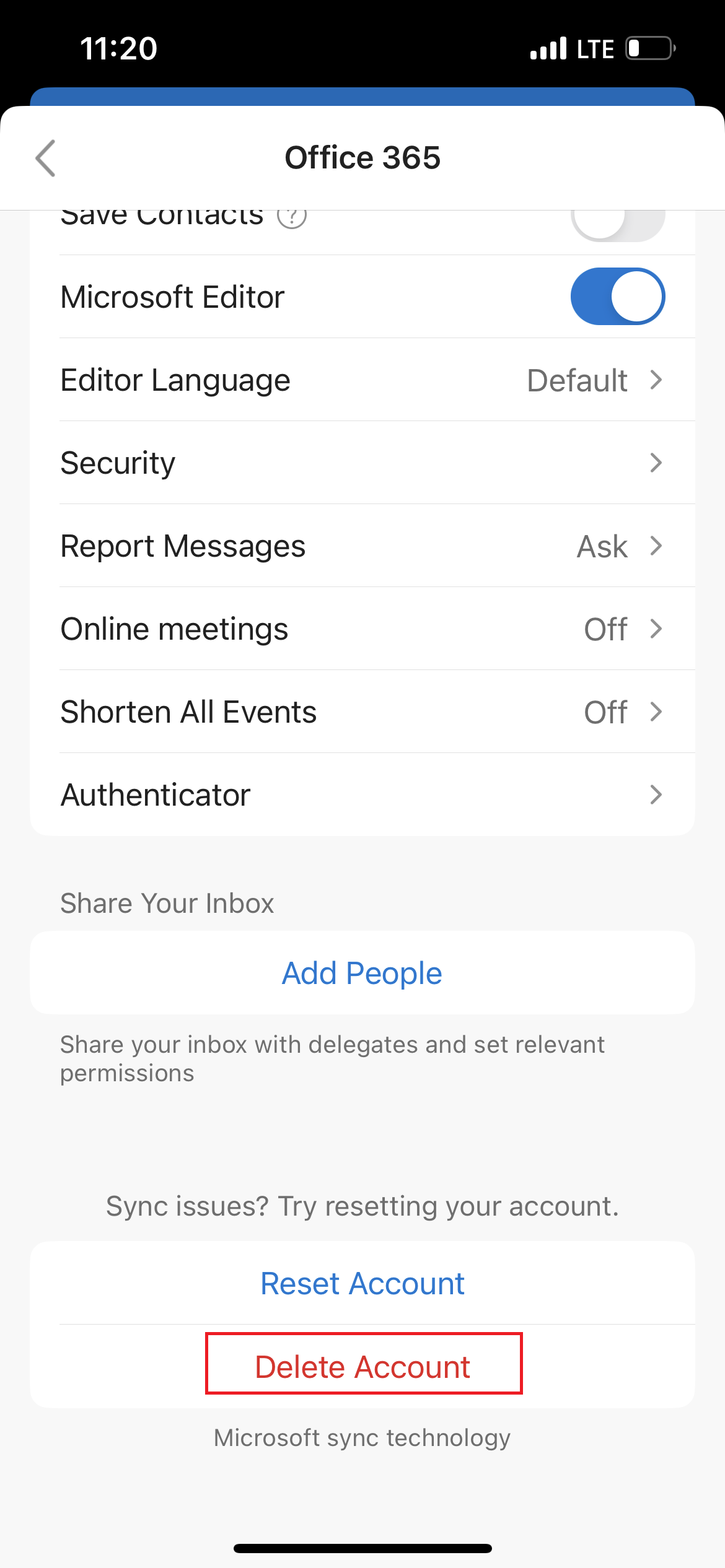 You should immediately see a page asking for you to add a new account.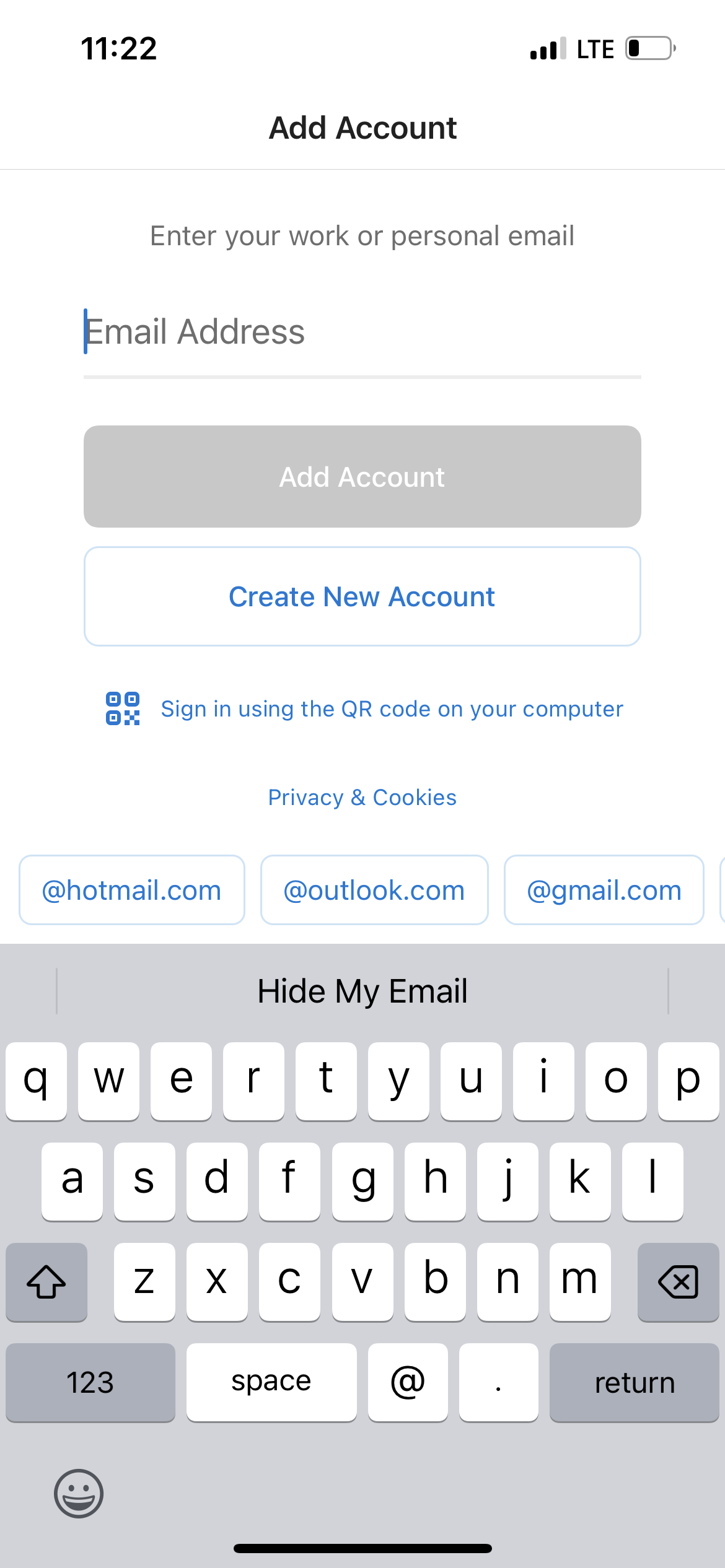 Adding the Account
Type in your @supportuw.org email address.
After typing in your email, you should then see the WFAA OneLogin screen asking for your password.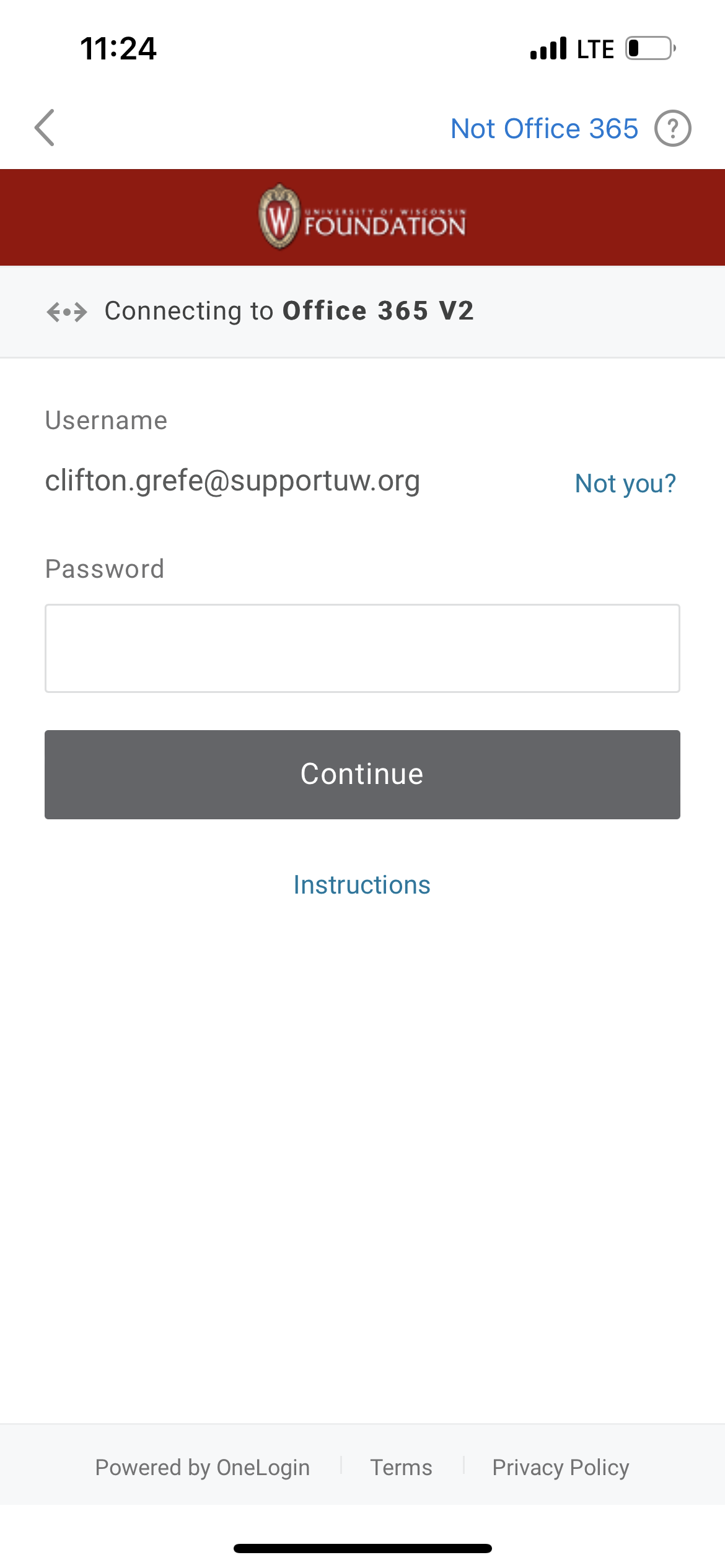 You will then be prompted to select your Duo authentication preference. The default is Send Me a Push.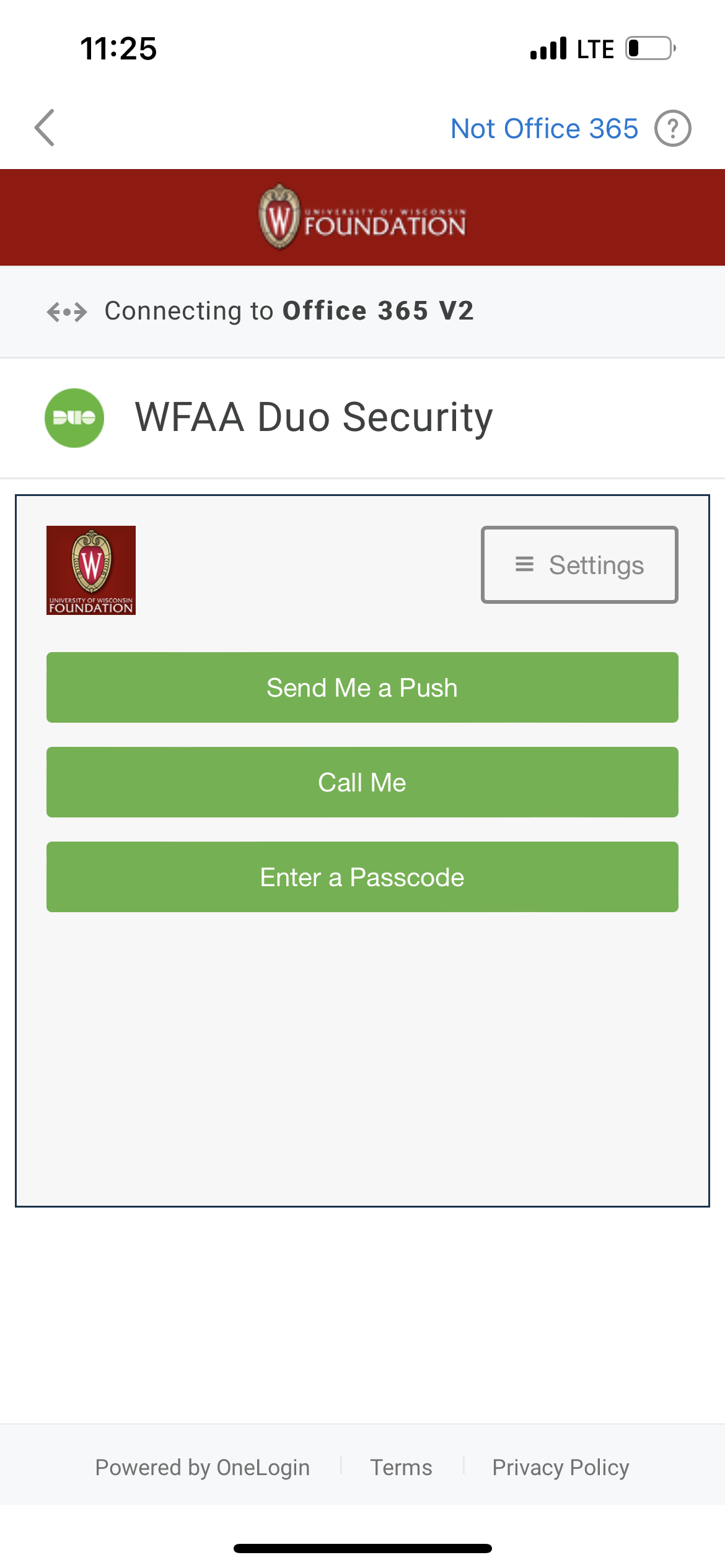 Approve the push notification in Duo.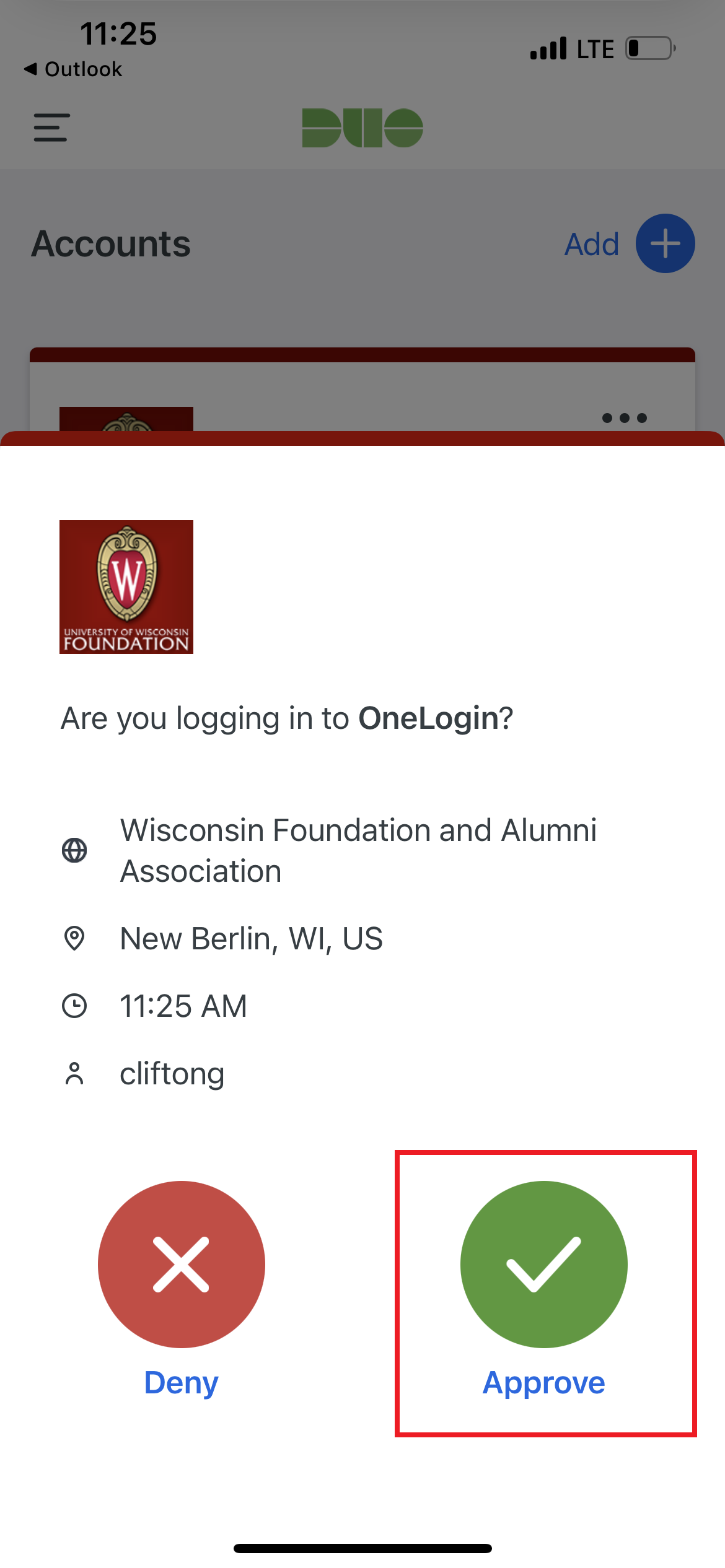 Go back to Outlook and select Maybe Later on the Add Another Account screen.
As long as this is not the first time you are adding your @supportuw.org account to Outlook, your emails should all start syncing right away. If this is your first time adding your account in Outlook, you will see the following message:
[Your Email] has been blocked on this device by your administrator.
This is expected behavior. Please allow up to 24 hours for the Help Center team to approve your device and for your emails to fully sync. If you are not seeing your emails populate after 4 hours, reboot your phone. Make sure that you are signed into your account after the reboot.