The experience is the same as if you are not connected to VPN. You will be redirected to OneLogin to sign in and then prompted for WFAA Duo MFA. The typical option to select is a DUO Push. You may need to do this multiple times for each app on your device.
Here are screenshots of the sign-in process for the Outlook app.
Select Sign In at the bottom right.

Enter password.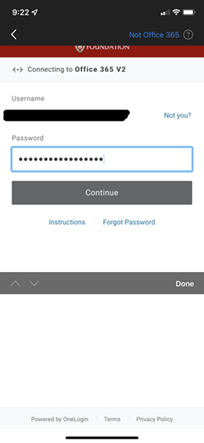 Select WFAA Duo Security.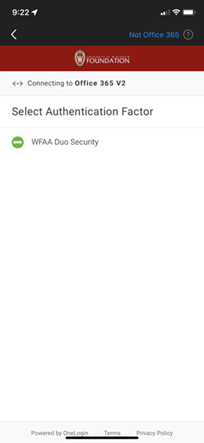 Select Send Me a Push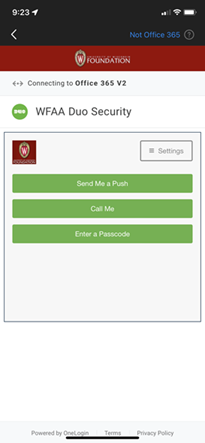 Approve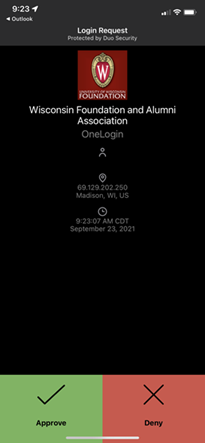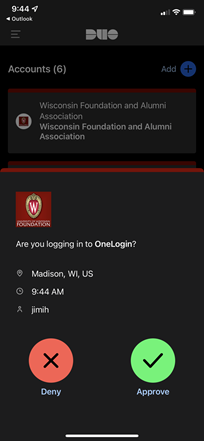 Close the Duo app and return to Outlook mobile app. Your mail will become available and update.
If you are experiencing any issues regarding the sign-in process with an application, close the application and try again. If needed, you can sign out and sign back in. That should resolve the issue. You may also try restarting your device.
Please contact the Help Center if you need any assistance.