To access the WFAA training site. https://learn.uwadvancement.org/
Your username and password are the same as used with the GFM site.
IMPORTANT: IF you need to use the reset or forgot password function only do it from l WFAA Gift and Fund Management (uwadvancement.org)
If you see the box below DO NOT attempt to use it to set your password.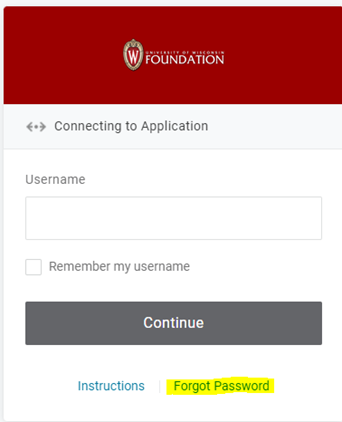 INSTEAD:
Go to https://secure.uwadvancement.org/
And use the links in the lower right corner of the page to get help retrieving your username or setting the password.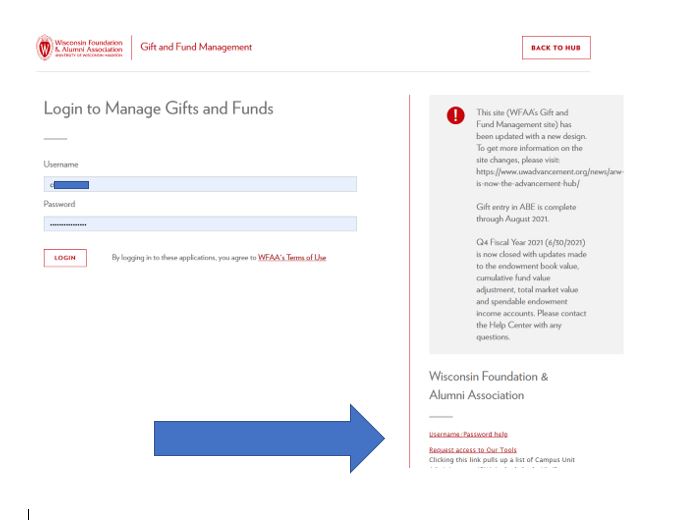 There is a link called Username/ Password Help on the lower left corner of page: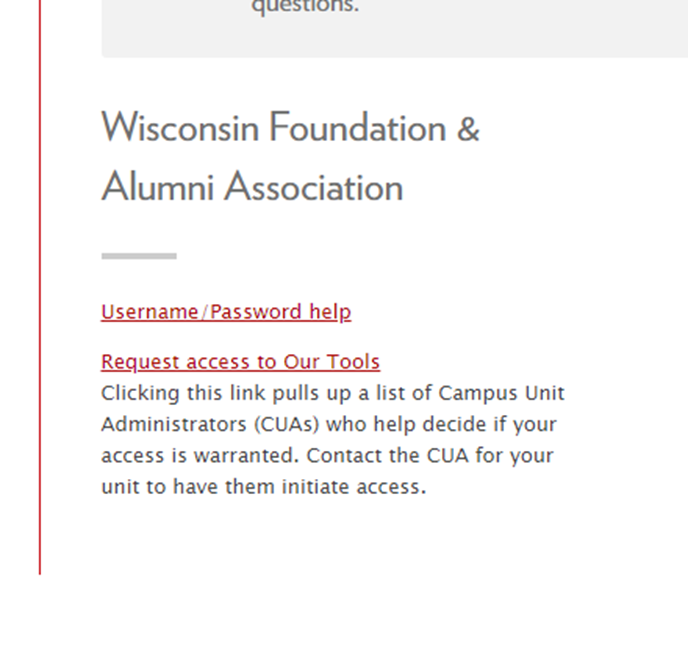 Click on it and it should have a pop up that should look like this: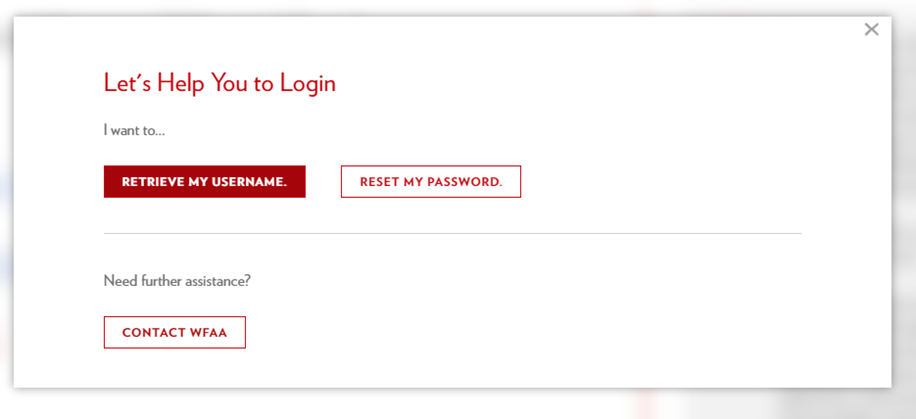 You should be able to then get your password via email. Then return to learn.uwadvancement.org and login.